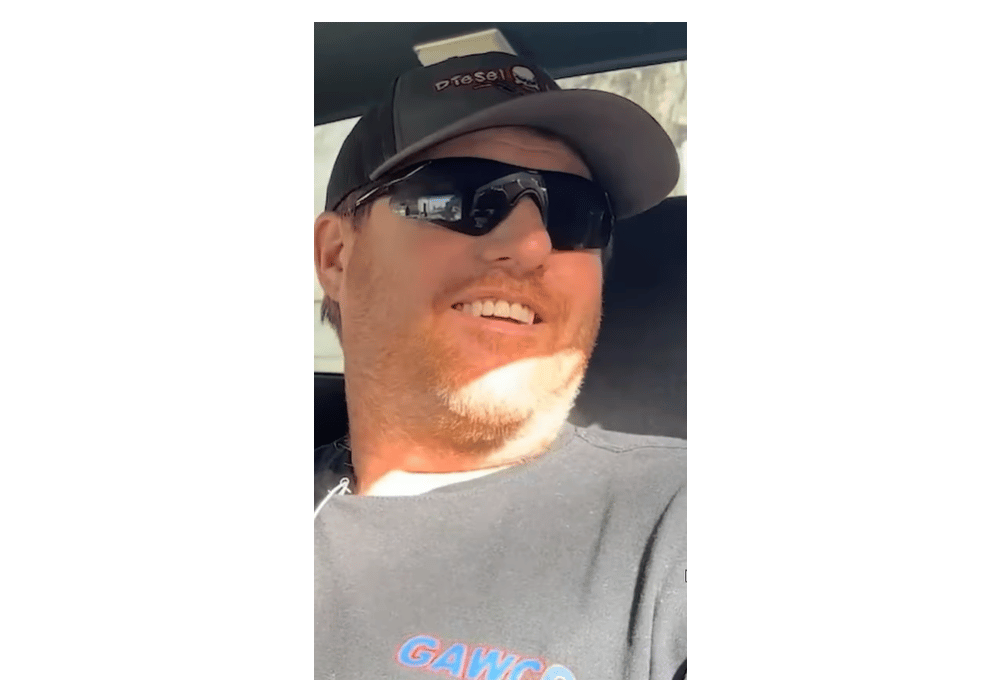 It's been about three weeks since the East Palestine train derailment and highly toxic chemical release into the environment.
East Palestine residents continue reporting the health impacts following the disaster.
Wade Lovett, a 40-year-old auto dealer, explained that he's been having trouble breathing, and his voice sounds like he'd inhaled helium.
"My voice sounds like Mickey Mouse. It's been like this ever since the train blew up," Lovett said in a squeaky voice.
According to the video below, the doctors have told Lovett that he most definitely has the chemicals in him, but they don't know which one(s) because apparently there is no one in town who can do the toxicology test.
"I lost my job because the doctor won't release me to go to work," he added.
Watch:
More:
Other residents have reported chemical burns on their skin and eyes and a range of other health issues.
Even journalists covering the environmental disaster from the site have reported feeling sick.
Real America's Voice reporter, Savannah Hernandez, said her skin was burning a little bit while in the rain during Wednesday's coverage from East Palestine.
This comes amid reports of livestock and wildlife dying en masse following the "controlled burn" of vinyl chloride earlier this month.
The New York Post reported:
Despite his health woes, Lovett and his fiancée, Tawnya Irwin, 45, spent last Thursday delivering bottled water to locals. They picked up new cases outside a home on East Clark Street which has become the heart of East Palestine's homegrown campaign to fight back against the forces that upended the lives of roughly 4,700 residents and their animals.

Locals are frustrated and furious over what they say has been a lack of real information and help from both local officials and the Biden Administration. Last week, East Palestine Mayor Trent Conaway ripped President Biden for heading to Ukraine for a surprise visit instead of the scene of the toxic train derailment, calling it "the biggest slap in the face."
Nevertheless, the EPA and local officials said it was "safe" for East Palestine residents to return to their homes, claiming the water is safe to drink and the air is safe to breathe.
Newsweek reported other symptoms experienced by local residents:
However, some locals say they have become sick even as the area is deemed safe to return to.

The New Republic spoke with several homeowners who said they had suffered the effects of chemical exposure, including Chelsea Simpson, whose 8-month-old baby needed medical treatment and drugs after developing breathing difficulties.

Therese Vigliotti, who lives 15 miles north of East Palestine and was therefore not included in the evacuation zone, said she had suffered from numb lips, a burning tongue and throat, and even blood in her stools. Her throat is still troubling her ten days after the derailment.

Other residents also reported suffering from a range of symptoms, including Amanda Greathouse, who wore an N-95 mask and gloves when she briefly returned home to collect some things. She said her eyes burned, her throat became painful, and she developed a rash, while her husband developed a migraine.
Video journalist Nick Sortor reportedly got sick from the fumes while visiting the train derailment site.
Watch:
One class action lawsuit in the East Palestine aftermath claims residents may "already be undergoing DNA mutations."