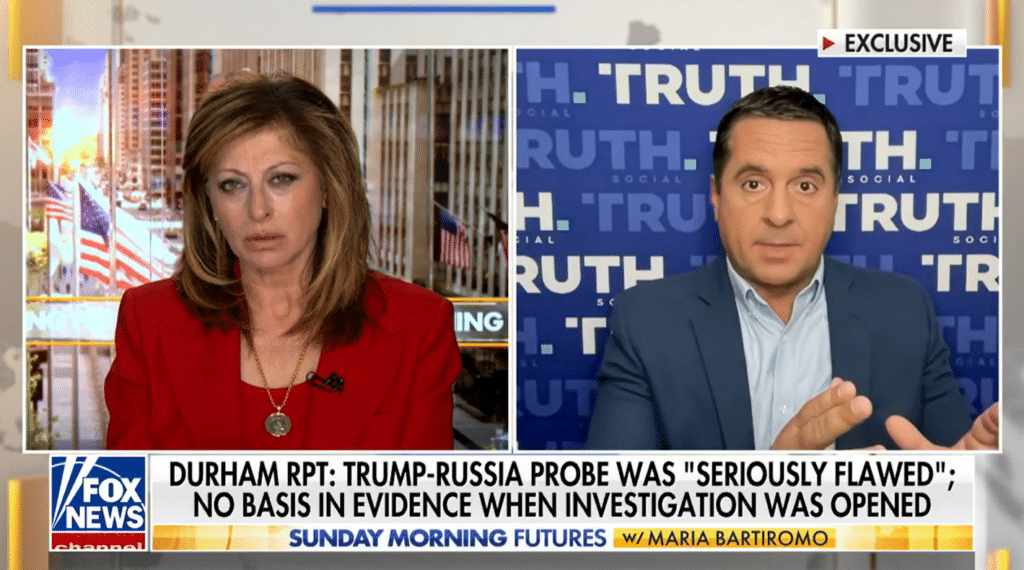 Devin Nunes, former Chairman of the House Intelligence Committee, joined Maria Bartiromo on Sunday Morning Futures this morning.
Nunes discovered years ago that the Trump-Russia Collusion narrative was a Deep State plot based on no credible evidence to bring down President Trump.
Special Counsel John Durham released his final report Monday, concluding that neither the FBI nor the Intelligence Community had any actual evidence when the investigation into President Trump's campaign was launched.
During the interview with Bartiromo, Nunes pointed out that Barack Obama knowingly pushed the lie about President Trump even after Trump was elected President.
Devin Nunes:
Well, this was a stunt by the Hillary Clinton campaign in 2016. It failed miserably because Donald Trump won overwhelmingly. Then what happened? Obama was directly involved because he's the one that went back right after the election in 2016. He got all the intelligence agencies involved and they leaked out to the fake news media that, oh, the Russians must have done something, and they were trying to help Trump.

Obama did that, but Obama knew. We now know from Durham, Obama knew, and his team knew in August of '16 that this was a dirty trick by the Hillary Clinton campaign.
Watch: