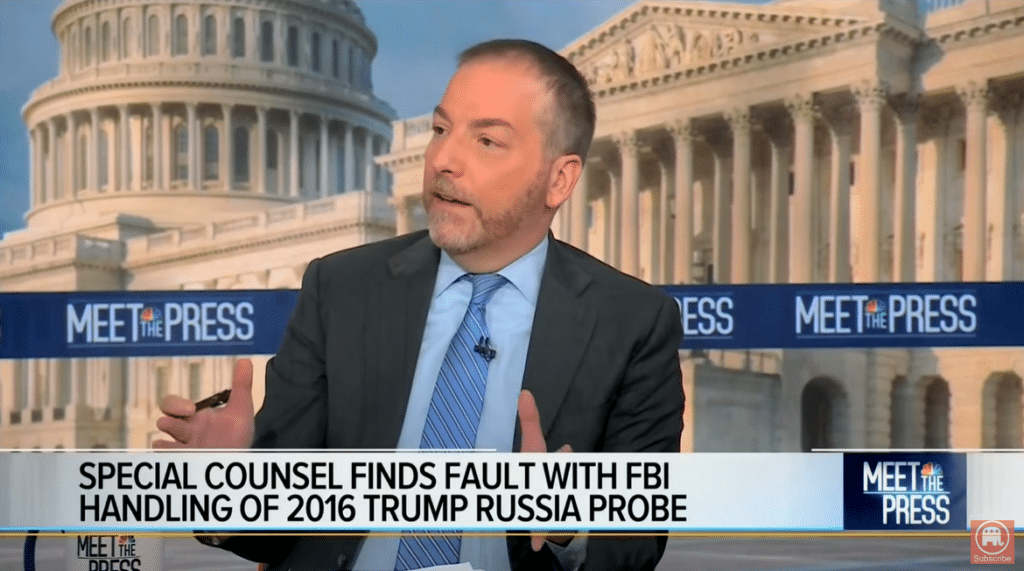 Special Counsel John Durham released his final report Monday, concluding that neither the FBI nor the Intelligence Community had any actual evidence when the investigation into President Trump's campaign was launched.
In his 306-page report, he also blasted Hillary Clinton for her plan "to stir up a scandal against US Presidential candidate Donald Trump by tying him to Putin and the Russians' hacking of the Democratic National Committee."
Durham's report revealed that four active criminal investigations related to Hillary Clinton were suddenly dropped ahead of the 2016 Presidential election, while the FBI and Obama's DOJ focused all of their attention on framing President Trump as Putin's puppet.
During a recent episode of NBC's Meet the Press, Chuck Todd acknowledged that the American public's trust in the FBI is eroding, and suggested a Church Committee-style investigation into the FBI is needed, following the release of Durham's damning report on the 2016 Trump-Russia investigation.
"Look… trust in the FBI is eroding, left and right. Umm, it feels like we're in the moment that we need a real Church Committee… like this is a moment when the J. Edgar Hoover FBI clearly was no longer helping the American people, there was a moment — this feels like we might be in one of those moments…" Chuck Todd said to Symone Sanders.
Watch: