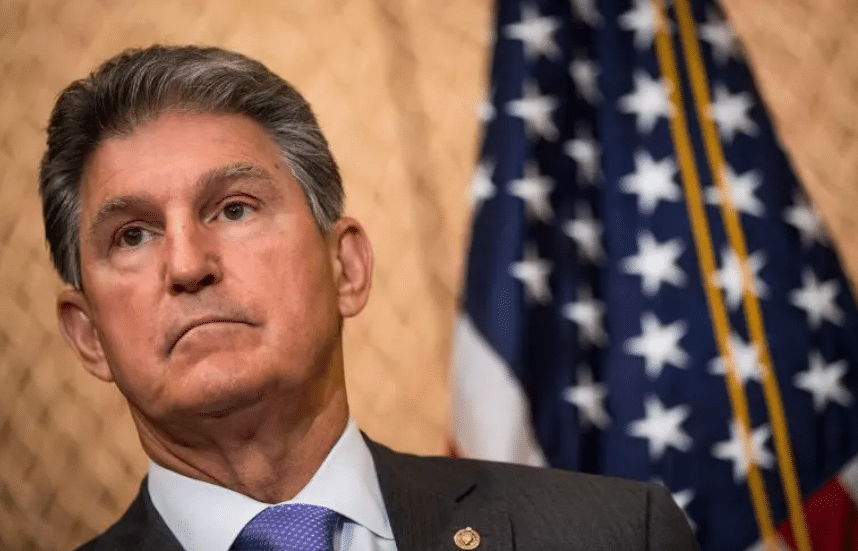 According to The Hill, Senator Joe Manchin (D-WV) is "thinking seriously" about departing from the Democrat Party and becoming an independent before the 2024 election.
Reports indicate that Manchin is currently deciding between two options: whether to seek re-election for another Senate term or to launch a presidential bid as a third-party candidate.
During an interview with radio host Hoppy Kercheval on Thursday, the West Virginia senator remarked that the Democrat brand has "become so bad", as the outlet reported.
From The Hill:
"I'm thinking seriously. For me, I have to have peace of mind, basically. The brand has become so bad — the D brand and R brand. In West Virginia, the D brand because it's [the] national brand. It's not the Democrats in West Virginia, it's the Democrats in Washington.

"You've heard me say a million times I'm not a Washington Democrat," he said.

Pressed by Kercheval, the host of "Talkline" on West Virginia Metro News, whether he's really serious about becoming an independent, Manchin said, "I would think very seriously about that."

"I've been thinking about that for quite some time. I haven't made any decisions whatsoever on any of my political direction. I want to make sure that my voice is truly an independent voice," he said. "When I do speak, I want to be able to speak honestly about basically the extremes of the Democrat and Republican Party that's harming our nation."
Should Manchin decide to leave the Democrat Party and become an independent, he will be the second senator to make that switch.
Senator Krysten Sinema (AZ) left the Democrat party last year to become an independent.
Last month CNN reported that Manchin is considering launching a 2024 presidential bid:
West Virginia Sen. Joe Manchin on Monday defended his flirtation with a third-party presidential campaign, telling voters at a No Labels forum at St. Anselm College in New Hampshire that he had no plans to play "spoiler" in the 2024 election.

"I've never been in any race I've ever spoiled. I've been in races to win," Manchin said. "And if I get in a race, I'm going to win."

Sitting beside former Utah Gov. Jon Huntsman, a Republican, Manchin railed against withering bipartisanship in Washington, DC, saying the "business model" of the two major parties "is better if you're divided." Huntsman offered a similar critique, as the men complimented one another's work and blamed the "extremes" of the Republican and Democratic parties on Capitol Hill for holding up popular legislation.

"We're here," Manchin told a supportive audience, "to make sure the American people have an option."

Manchin largely demurred when faced with direct questions about his future plans. He is up for reelection to the Senate in 2024. When asked about a potential pivot to running on a No Labels ticket for the White House, Manchin said people were "putting the cart ahead of the horse" and that the group was only aiming "to make sure the American people have an option."