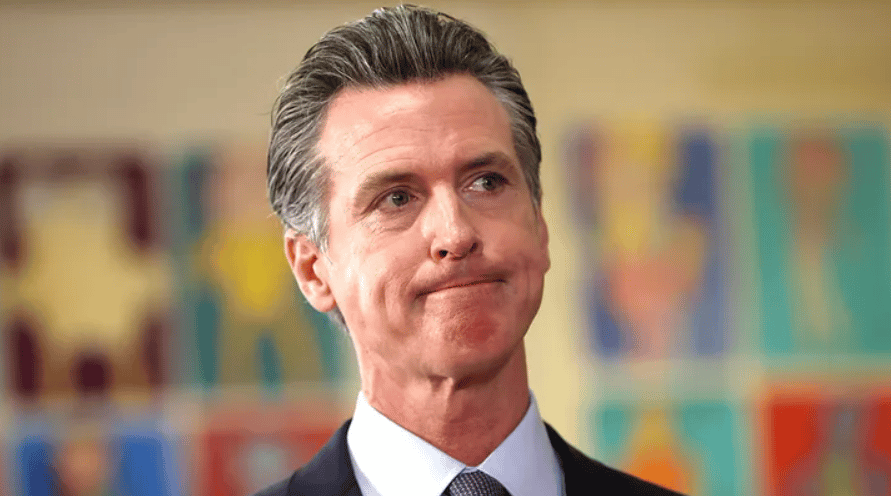 If you are in need of more proof that Democrats are unhinged tyrants… here it is.
California Democrats are determined to get their hands on other people's hard-earned money.
Progressive Democrat assemblyman Alex Lee expressed the belief on social media that the wealthy have a responsibility to pay more in taxes, even if their wealth is in the form of unrealized investments.
Last week a bill was introduced in the California State Legislature that would impose an extra annual 1.5% tax on those with a "worldwide net worth" above $1 billion. The bill would take effect as early as January 2024.
This tax would even apply to people who have already left California.
From FOX News (excerpt):
California lawmakers are pushing legislation that would impose a new tax on the state's wealthiest residents — even if they've already moved to another part of the country.

Assemblyman Alex Lee, a progressive Democrat, last week introduced a bill in the California State Legislature that would impose an extra annual 1.5% tax on those with a "worldwide net worth" above $1 billion, starting as early as January 2024.

The legislation is a modified version of a wealth tax approved in the California Assembly in 2020, which the Democrat-led state Senate declined to pass.

The current version just introduced includes measures to allow California to impose wealth taxes on residents even years after they left the state and moved elsewhere.

Exit taxes aren't new in California. But this bill also includes provisions to create contractual claims tied to the assets of a wealthy taxpayer who doesn't have the cash to pay their annual wealth tax bill because most of their assets aren't easily turned into cash. This claim would require the taxpayer to make annual filings with California's Franchise Tax Board and eventually pay the wealth taxes owed, even if they've moved to another state.

California was one of several blue states last week to unveil bills to impose new wealth taxes. The other states were Connecticut, Hawaii, Illinois, Maryland, Minnesota, New York and Washington. Each state's proposal contained a different tax approach, but they all centered around the same basic idea: the rich must pay more.

Lee's office didn't respond to a request for comment for this story. However, he's made public statements echoing the message that wealthier residents should pay higher taxes.

"The working class has shouldered the tax burden for too long," Lee wrote in a tweet. "The ultra-rich are paying little to nothing by hoarding their wealth through assets. Time to end that."

According to Lee, the tax would affect 0.1% of California households and generate an additional $21.6 billion in state revenue, which would go to the state general fund. California has among the highest taxes of any state in the country.

Advocates argue that the money could boost funding for schools, housing and other social programs. Perhaps more importantly, however, Lee hopes it could help address California's massive $22.5 billion budget deficit.

"This is how we can keep addressing our budgetary issues," he told the Los Angeles Times. "Basically, we could plug the entire hole."
The state of California is known for taking money and assets from others, driven by the need to fund various free programs and potential reparations. To take away from the success of others is unacceptable.