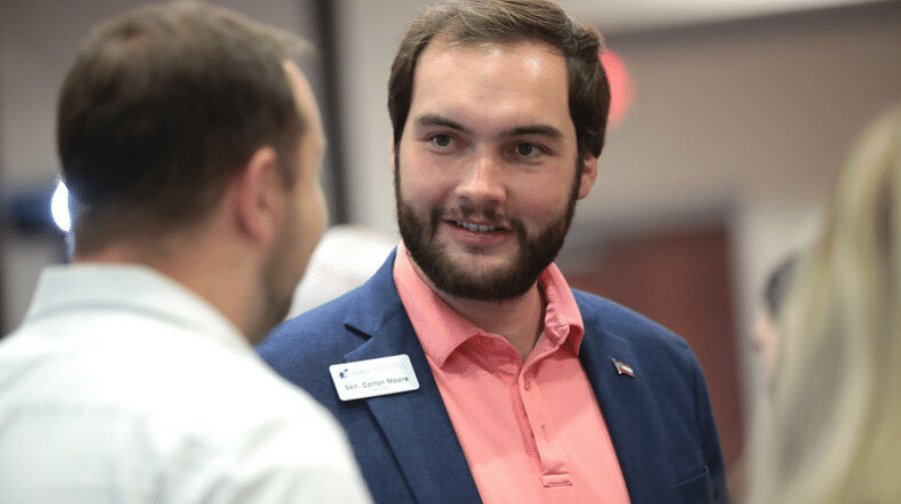 A Georgia Republican Senator has initiated the first legislative step toward impeaching Fani Willis, the corrupt district attorney for Fulton County. This move comes in response to Willis' indictment of President Trump earlier this week on charges related to efforts to overturn the results of Georgia's 2020 elections.
On Thursday, Senator Colton Moore, who represents the northwestern district of Georgia, called for an emergency session of the Georgia Legislature to "review the actions of Fani Willis."
Taking to X, Senator Moore wrote, "America is under attack. I'm not going to sit back and watch as radical left prosecutors politically TARGET political opponents," he wrote.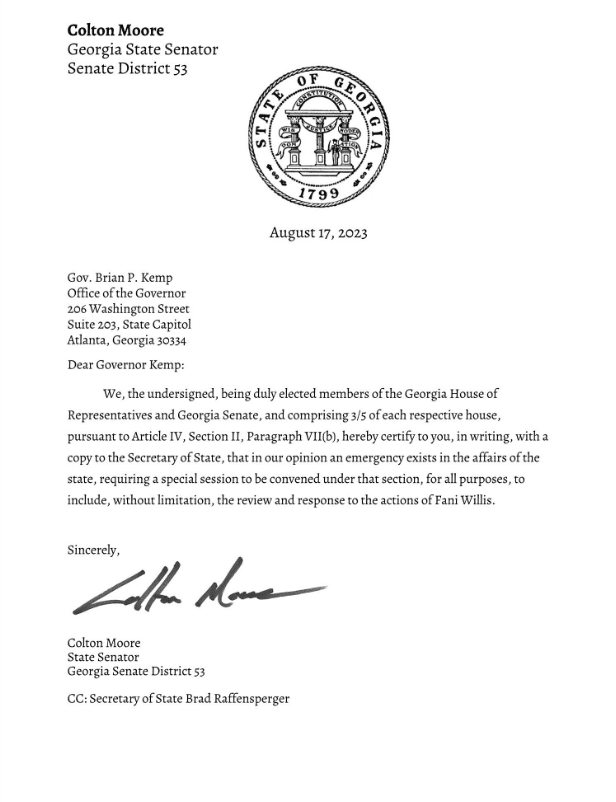 In his letter, Moore officially informed Governor Brian Kemp about the necessity for an urgent special session.
"…in our opinion an emergency exists in the affairs of the state, requiring a special session to be convened… to include, without limitation, the review and response to the actions of Fani Willis," the letter states.
Senator Moore also announced he is seeking to strip Willis' office of all funding due to her partisan investigation of President Trump. Additionally, he asked supporters to sign a petition aimed at halting the "weaponization of our justice system at the expense of taxpayers."
As Breaking Digest previously reported, Georgia Governor Brian Kemp signed Senate Bill 92 into law in May, enabling the removal of elected district attorneys from their positions.
If Senator Moore's effort is successful, the state legislature could propose the establishment of a newly formed Prosecuting Attorneys Statewide Qualifications Commission. This commission would be tasked with examining Willis's actions and deciding whether her removal from office is justified.
Rep. Marjorie Taylor Greene praised Sen. Moore's actions in a post on X.
Great job Colton! There must be something done to stop Biden's political henchmen like Fani Willis!!