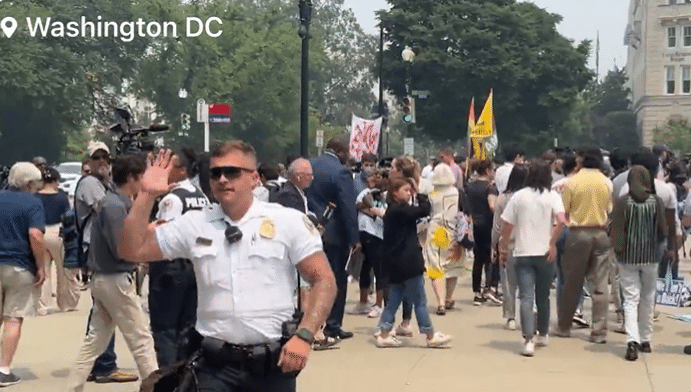 It is being reported that evacuations are currently taking place at the U.S. Supreme Court in Washington D.C. following the discovery of a "suspicious package."
The package in question was reportedly discovered on the steps leading up to the Supreme Court building.
This news follows the recent rulings made by the Supreme Court on matters concerning affirmative action in universities and religious freedom.
In the landmark decision, the Supreme Court struck down the admissions programs at Harvard University and the University of North Carolina, which used race as a factor for their considerations.
By a majority of 6-3, the Supreme Court deemed these admissions programs to be unconstitutional.
Footage of the evacuations being carried out were shared on Twitter via @rawsalterts.
Watch:
"We are assisting the Supreme Court Police with a suspicious package. Out of an abundance of caution, we are also helping keep the area clear. We cannot provide further information about another agency's case, but we will keep the community updated about our involvement," The U.S. Capitol Police tweeted.
The U.S. Capitol Police announced the following road closures:
Maryland Avenue between Constitution Avenue and First Street, NE
First Street between Constitution Avenue, NE, and Independence Avenue, SE
East Capitol Street between First and Second Streets
This is a developing story. 
We'll provide further updates as they become available.