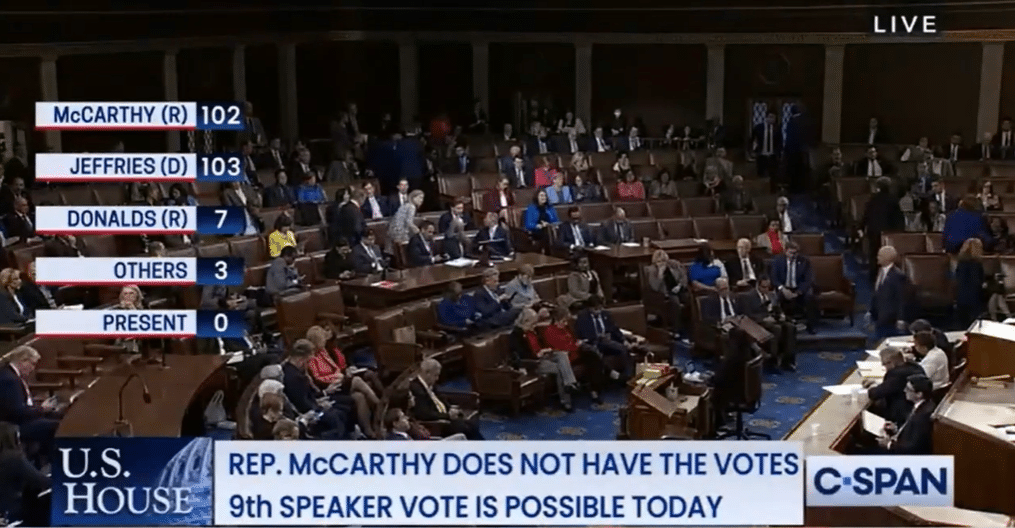 The 8th vote for the Speaker of the US House of Representatives is under way and McCarthy has already lost 10 votes, which means nobody has enough votes.
Rep. Byron Donalds has 7.
Rep. Kevin Hern has 2.
Donald J. Trump has 1.
Matt Gaetz AGAIN voted for President Donald John Trump.
Watch live via Badlands Media: