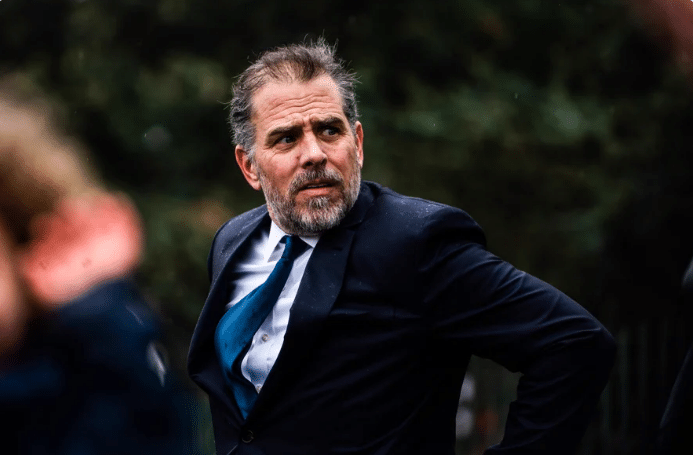 On Thursday, Hunter Biden was indicted on federal gun charges in a Delaware court. The charges include three counts linked to his possession of a firearm while using drugs.
According to NBC News, two of these counts come with a maximum prison sentence of 10 years, while the third carries a maximum penalty of five years.
Special Counsel Dave Weiss sought the indictment of Hunter Biden after the sweetheart plea deal unraveled last month.
BREAKING REPORT: Special Counsel INDICTS Hunter on THREE gun charges..

Prosecutors in Delaware have brought three gun-related charges against Hunter Biden on Thursday, indicting the president's son after special counsel David Weiss said he would pursue charges following the… pic.twitter.com/WfQsLac9co

— Chuck Callesto (@ChuckCallesto) September 14, 2023
NBC News reported:
Federal prosecutors have indicted Hunter Biden, son of President Joe Biden, on gun charges, court documents show.

Biden was indicted in Delaware federal court on three counts tied to the possession of a gun while using narcotics.

Two counts are tied to Biden allegedly filing a form claiming that he was not using illegal drugs at the time he purchased a Colt Cobra revolver in October 2018. The third count alleges that he possessed a firearm while using a narcotic.
This is likely a calculated diversion strategy to redirect the focus from the numerous other crimes that the Biden Crime Family, including Hunter, is being accused of, such as money laundering, bribery and influence peddling.
Burisma wanted Hunter Biden to pressure D.C. for policy changes in Ukraine.

Paid him to do it.

And Joe Biden, in charge of policy in Ukraine, did just that.
pic.twitter.com/zXrKJReEpL

— Rep. Jim Jordan (@Jim_Jordan) September 13, 2023