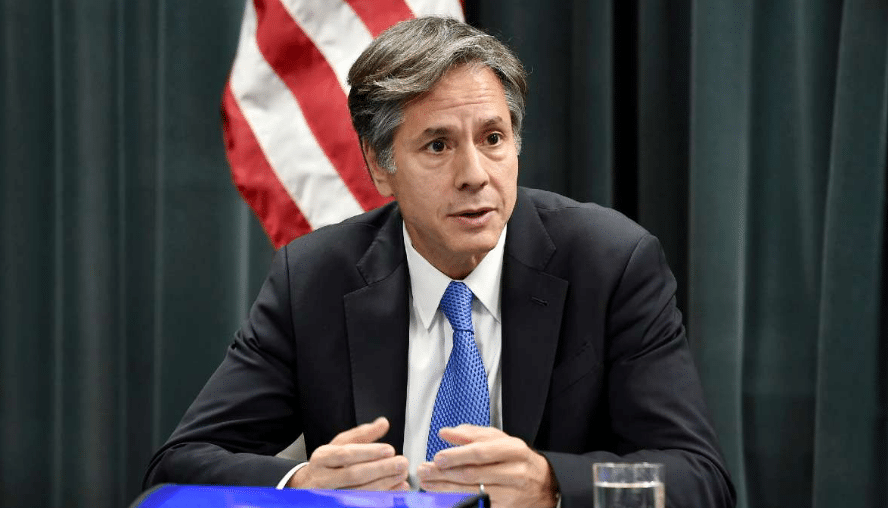 Secretary of State Antony Blinken has canceled a scheduled trip to Beijing this weekend in response to China sending a massive surveillance balloon that has been hovering over the Northwest United States for days.
Blinken's cancellation comes after many have called on the Biden administration to shoot down the balloon. Joe Biden has instead decided to let the balloon continue spying on the U.S.
Biden has been slammed mercilessly for his weak response to the Chinese spy balloon, with President Trump even chiming in on what to do about it.
China owns Biden.
Thursday morning, President Trump truthed: "SHOOT DOWN THE BALLOON!"

According to Fox News, Blinken's planned trip has been postponed:
U.S. Secretary of State Antony Blinken has indefinitely postponed his trip to China following the controversy over a suspected Chinese surveillance balloon detected over the northern United States.

Officials said Friday that Blinken's trip, which was never officially announced, has been indefinitely postponed.

Blinken was to travel to Beijing this weekend to discuss the Russia-Ukraine war with Chinese officials and meet with President Xi, White House National Security Coordinator for Strategic Communications John Kirby said.
From The AP:
Secretary of State Antony Blinken has postponed a planned high-stakes weekend diplomatic trip to China as the Biden administration weighs a broader response to the discovery of a high-altitude Chinese balloon flying over sensitive sites in the western United States, a U.S. official said Friday.

The abrupt decision came despite China's claim that the balloon was a weather research satellite that had blown off course. The U.S. has described it as a surveillance satellite.

The decision came just hours before Blinken had been due to depart Washington for Beijing and marked a new blow to already strained U.S.-Chinese relations. The official said Blinken and President Joe Biden determined it was best not to proceed with the trip at this time.