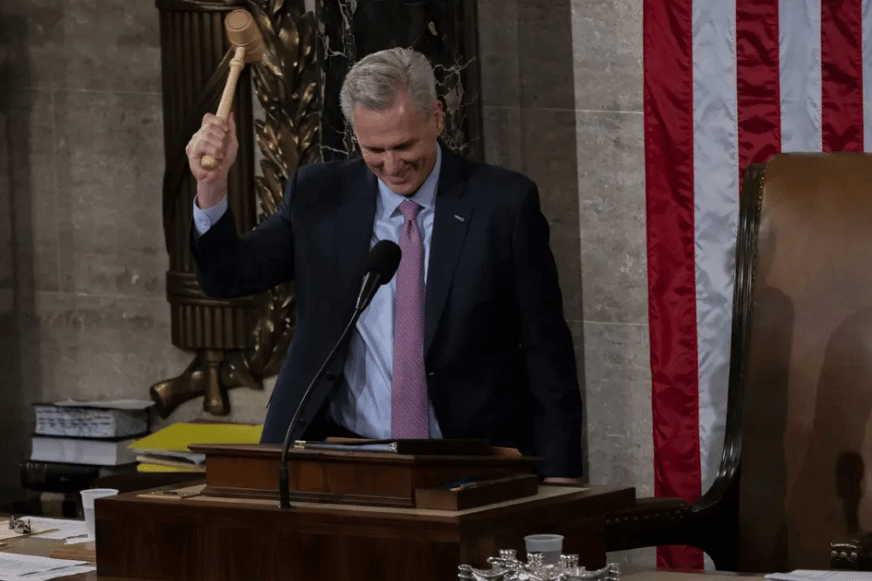 Thanks to Matt Gaetz, it looks like the American people are finally going to get to see what really happened at the Capitol on January 6, 2020.
McCarthy was speaking to reporters today on Capitol Hill when he was asked about Matt Gaetz's pledge to release all 14,000 hours of January 6th footage.
Watch McCarthy's answer below:
Interview transcript:
Reporter: The last Congress called on Speaker Pelosi at the time to release the adjacent Capitol Hill security footage. All the things that happened that day.

Is this something you'd be interested in doing? Congressman Gaetz said you'd be willing to do that.

McCarthy: I think the public should see what happened on that day. I've watched what Nancy Pelosi did, when she politicized it.

Where for the first time in history as a Speaker not allowing the minority to appoint to a committee to pick and choose.

We watched the politicization of this.

I think the American public should actually see all what happened instead of a report written for political basis.