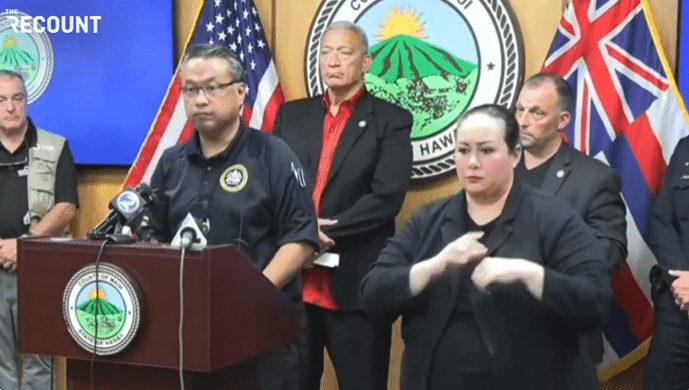 Herman Andaya, who was head of the Maui Emergency Management Agency, has abruptly resigned "effective immediately".
This sudden decision comes as intense scrutiny and inquiries regarding Andaya's failure to activate the all-hazard outdoor warning system, which could have saved lives.
According to a Facebook post, Mayor Bissen accepted Andaya's resignation, which cited "health reasons."
Mayor Bissen stated, "Given the gravity of the crisis we are facing, my team and I will be placing someone in this key position as quickly as possible and I look forward to making that announcement soon."
As Breaking Digest previously reported, lacked experience in disaster response — a revelation that has raised concerns regarding his judgment.
Despite Andaya's department being responsible for activating warning sirens, these crucial alerts remained eerily silent during the catastrophic fire.
In an already infamous press conference, Chief Andaya defended his decision to send alerts through cell phones, radio broadcasts, television, and the county's resident alert system, rather than relying on the sirens.
Andaya unbelievably maintained that the use of sirens is primarily designated for tsunami warnings, with Hawaiians being conditioned to move towards higher ground upon hearing them. However, in this critical situation, such action would have led them toward the flames.
"The sirens, as I had mentioned earlier, is used primarily for tsunamis. And that's the reason why many of them are found…. almost all of them are found on the coastline. The public is trained to seek higher ground in the event that the siren is sounded," Andaya claimed.
"In fact, on the website of the Hawaii Emergency Management Agency, the firing guideline is provided. If you are in a low-lying area near the coastline, evacuate to high grounds inland or vertically to the fourth floor and higher of a concrete building. Alerts may also come in the form of a wireless emergency alert," he added.
"Had we sounded the siren that night, we're afraid that people would have gone mauka [toward the mountains]. And if that was the case, then they would have gone into the fire."
"I should also note that there are no sirens mauka, or on the mountainside, where the fire was spreading down. So even if we sounded the siren, we would not have saved those people out there on the mountainside," he added.
Watch:
Meanwhile, the left, of course, is blaming "climate change" for the disaster.
Breaking Digest is calling BS on that tired narrative.
Below is the weather of Maui, Hawaii, for the month of August, according to Weather25.com.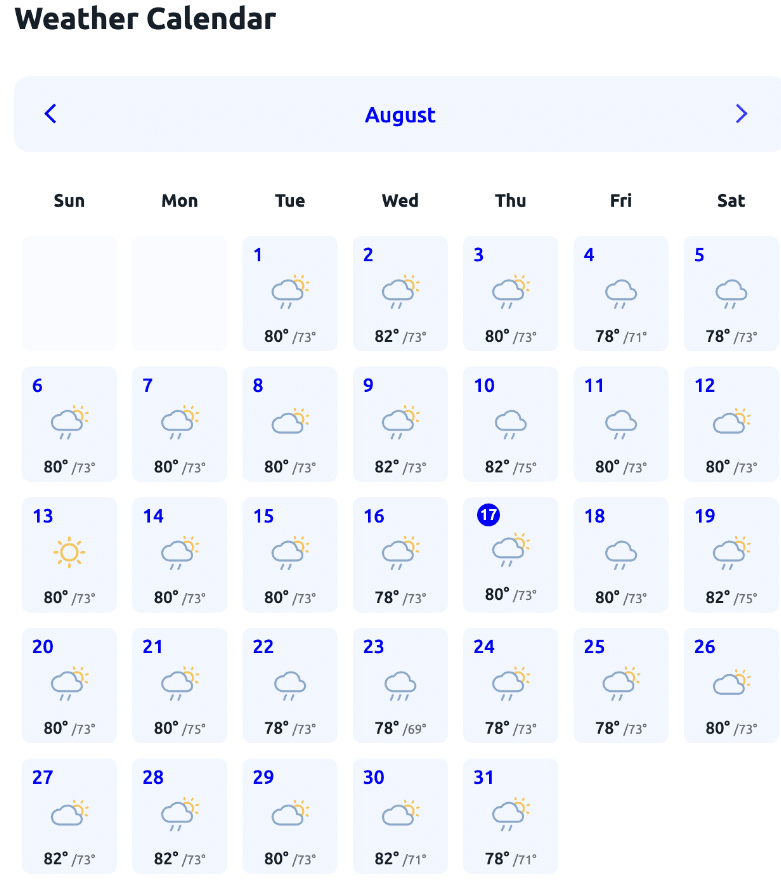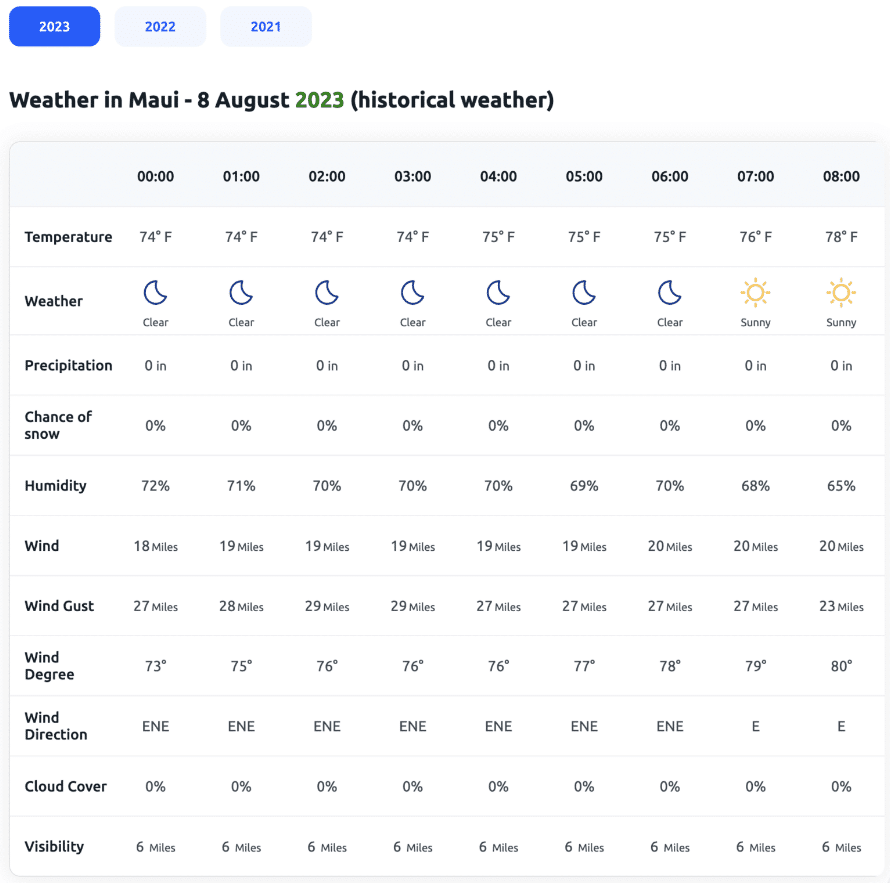 Below is the historical weather data of Lahaina, Maui, according to Washington Post. The data below is from 1961-1990.