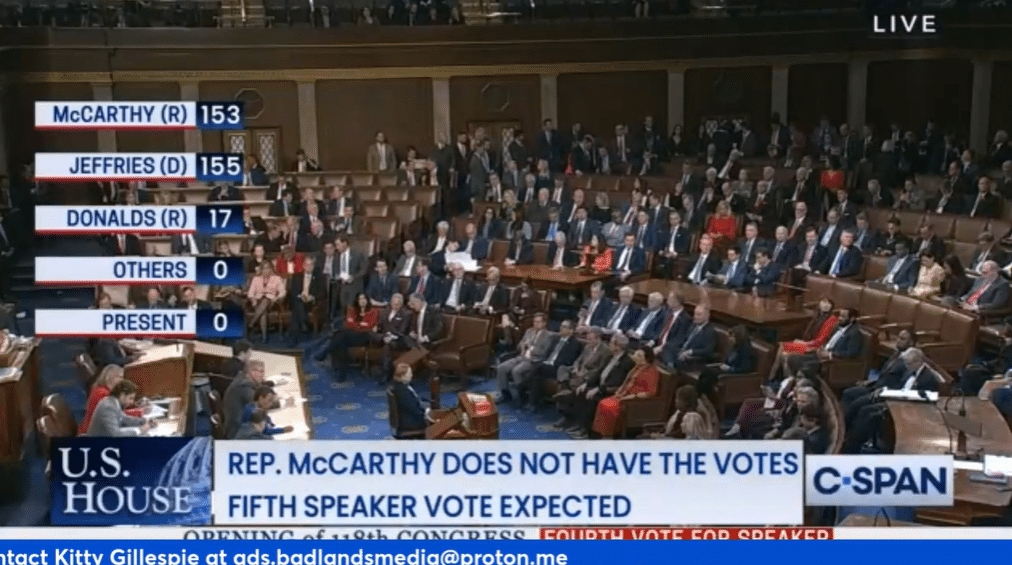 The fourth vote for Speaker of the House is underway, on this historic 2nd day of voting in Washington DC.
Rep. Chip Roy (R-TX) nominated Rep. Byron Donalds (R-FL) for Speaker of the House.
The first vote went 202 for Republican Kevin McCarthy, 211 to Democrat Hakeem Jeffries, the new Democrat minority leader, 10 for Andy Biggs of Arizona and then 6 for Jim Jordan, 1 for Byron Donalds, 1 for Jim Banks and 1 for Lee Zeldin.
UPDATE: McCarthy still doesn't have the votes. A fifth vote is expected.
Watch live via Badlands Media:
Badlands Media will cover it again tomorrow with live commentary before and in between voting sessions if more than one is required.