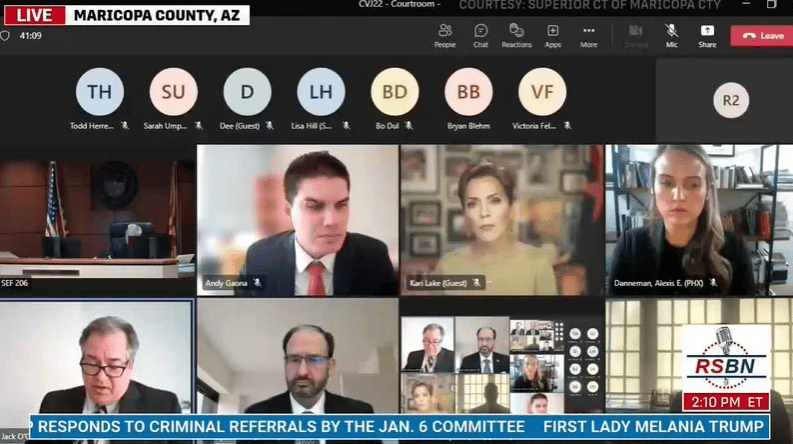 Kari Lake appeared in court today for an Emergency Hearing in her lawsuit against Katie Hobbs and Maricopa County Elections officials, contesting the stolen Midterm Election in Arizona.
Judge Peter Thompson called for the emergency hearing yesterday in regard to the lawsuit filed by Gubernatorial candidate Kari Lake.
According to Trump attorney Christina Bobb, the County was given until Thursday to file a motion to dismiss and Lake's response is due on Saturday.
The trial is set for next week.
Kari Lake attended the meeting today. Katie Hobbs, of course, did not. Not surprising.
Katie Hobbs campaigned from her basement, and she did not debate Kari Lake. No reasonable person can honestly that she legitimately won the election.
Here is the full video of today's hearing.