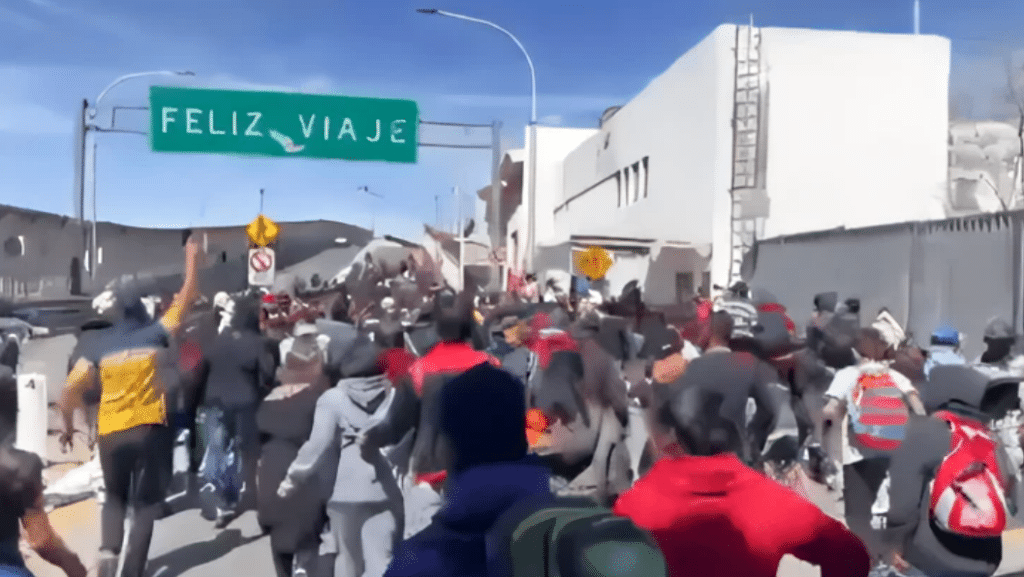 This is a developing story… please check back for updates.
According to FOX News' Bill Melugin, a massive crowd of at least 1000 illegal aliens rushed the port of entry near El Paso in an attempt to get into the United States.
The large number of illegal aliens prompted the closure of the bridge while law enforcement secured the area.
Watch:
"Our contact in Juarez, MX tells us a massive group of at least 1,000 migrants just attempted to rush a port of entry in El Paso in an effort to get into the United States," Melugin reported. "Video shows them pushing past the Mexican side of Paso Del Norte bridge. Awaiting CBP comment."
Melugin reported that some "crowd control measures were used (unclear which side of border)" and that some of the massive crowd was "repelled." But they have now reassembled on another bridge and others are trying to cross the river.
The Customs and Border Patrol (CBP) at scene appear to be doing all that they can, but they are outnumbered.
Here you can see a huge crowd of migrants with just a small number of CBP agents.
ABC 7 reported on the situation:
The Mexican National Guard was called to the bridge to help control the group.

A man who had just crossed the bridge tells ABC-7 he heard, "They're coming, shut it down," on the agent's radio.

EL PASO, Texas (KVIA) – A large group of people can be seen at the Paso Del Norte International Bridge, attempting to make entry through the Mexican side of the bridge.

Multiple law enforcement agencies are suited up in riot gear as they protect the barriers along the bridge.

Witnesses at the bridge tell KVIA-7 this started around noon Sunday while they were trying to cross the bridge.

No word on any injuries or arrests. This is a developing story, and we will keep you updated online and on-air at KVIA-7.