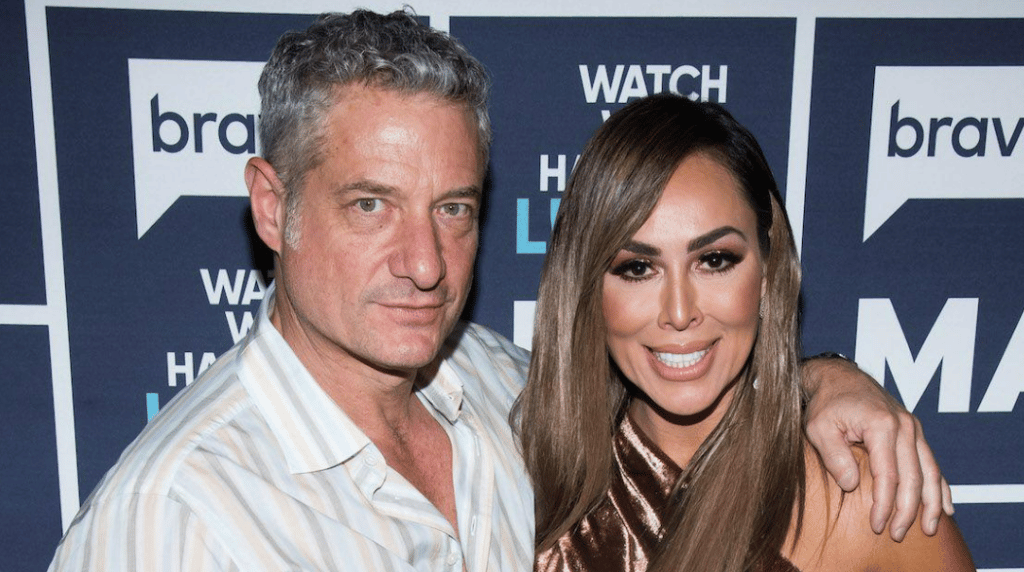 A former Fox News reporter, Rick Leventhal, has been hospitalized after a serious car accident.
Leventhal was traveling on the I-10, just outside of Palm Desert, California during rainy conditions.
His wife, Kelly Dodd, indicated in an Instagram post Wednesday that her husband had been injured in a crash.
"My husband got in a horrible car accident," Dodd wrote in a post that featured an image of Leventhal's totaled Mercedes.
"He is in the ER.. please say prayers for @rickleventhal."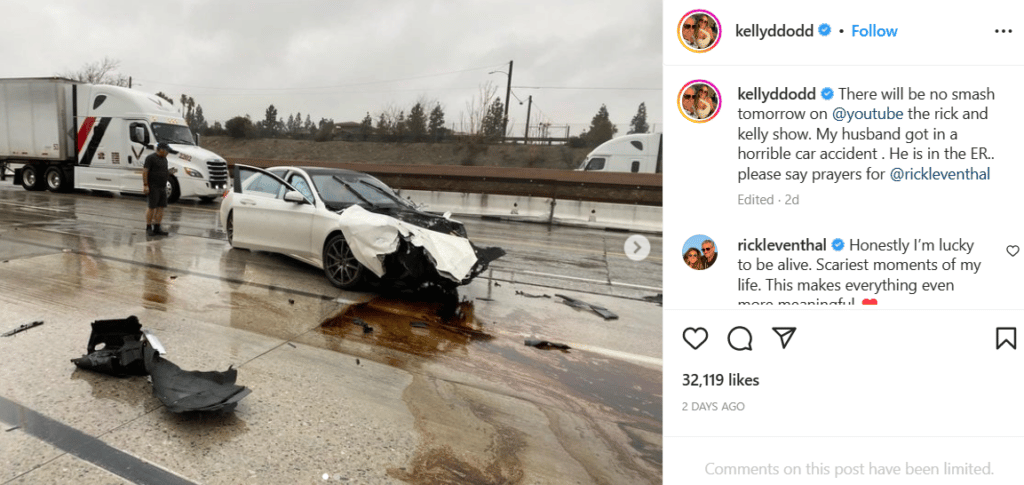 Leventhal was soon well enough to comment on his wife's Instagram post.
Leventhal wrote, "Honestly I'm lucky to be alive. Scariest moments of my life. This makes everything even more meaningful ❤️"
In his own post from a hospital bed, Leventhal thanked his supporters and well-wishers.
He described having four broken ribs and a broken bone in his foot as the result of a one-car accident on Interstate 10 in Southern California.
"I hydroplaned. I was heading east on the I-10… just hit what felt like a patch of ice, water, whatever. Road was slick, lost control, slammed into the wall, hard."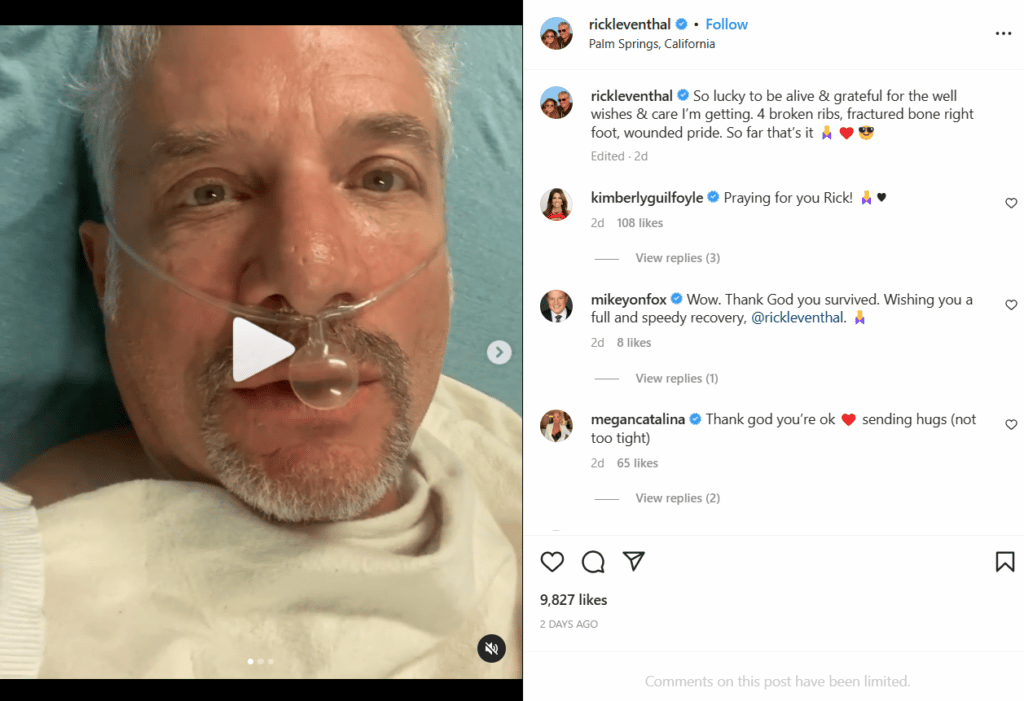 In another post, he shared photos of his totaled Mercedes.