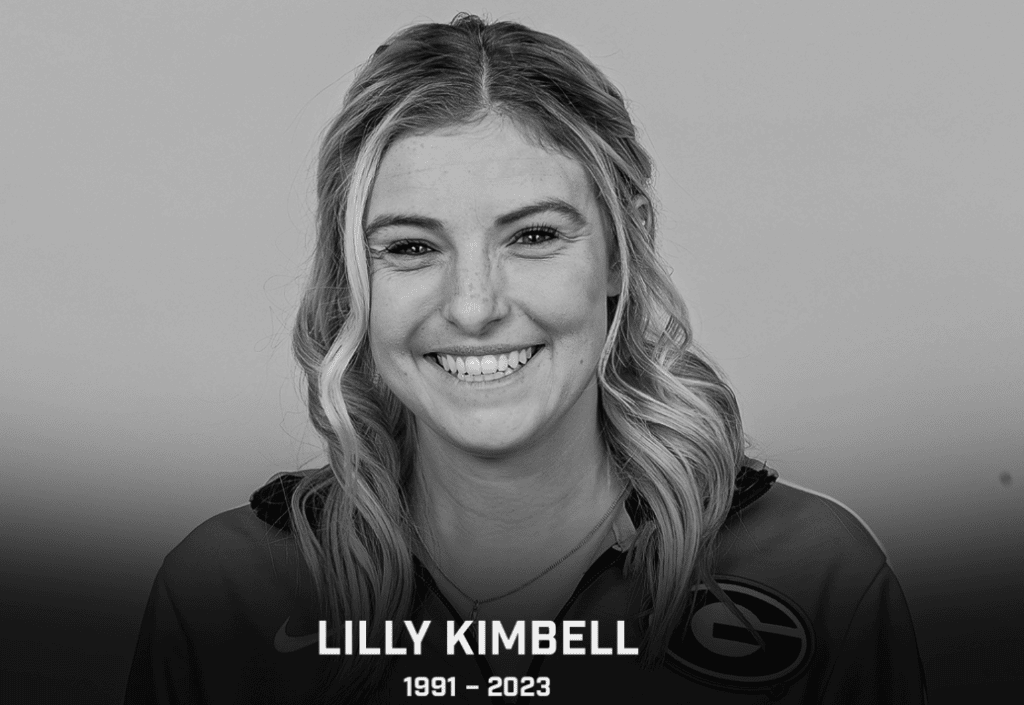 Former University of Georgia women's tennis player, Lilly Kimbell, died suddenly on Sunday, February 5th at the age of 31.
In a Facebook tribute, relatives said Lilly died following a kidney issue which resulted in a "massive heart attack". The statement said that her brain "was without oxygen for too long" and she was later taken off life support.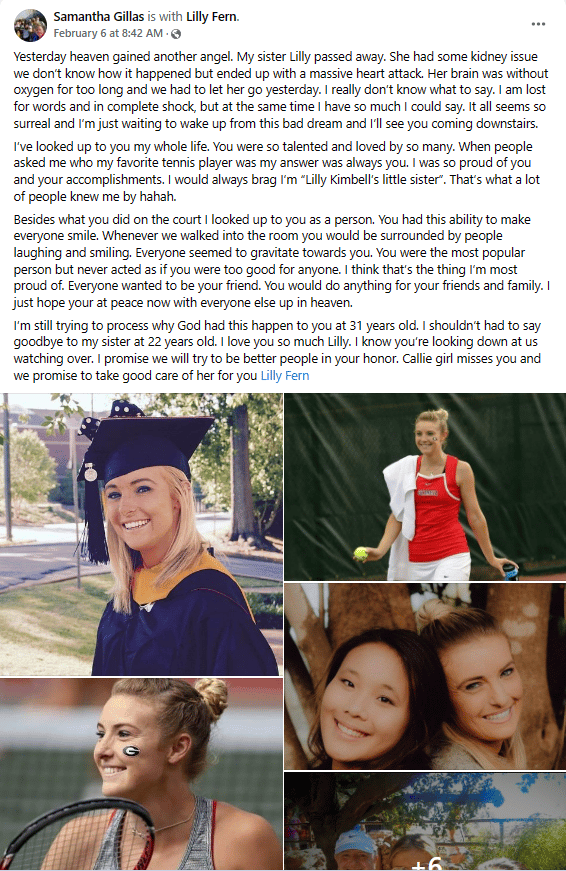 "We were stunned and heartbroken to learn of Lilly passing away," said Georgia head coach Jeff Wallace. "I will always remember how she helped create a culture of excellence with her attitude and work ethic. Lilly was a fantastic teammate and was always smiling and laughing during practice and matches. She ranks as one of the most successful doubles players in Georgia tennis history. During the spring of her sophomore year, she went undefeated in doubles with Maho (Kowase), and their 22-match winning streak is still a school record. Our thoughts and prayers go out to her family."
More from Georgia Dogs:
A native of New Braunfels, Texas and member of the 2011-2014 tennis squads, Kimbell registered 197 combined wins – 109 doubles and 88 singles. Kimbell was a part of the 2014 SEC Tournament Championship team that finished 24-5, as well as the 2013 squad that went 24-4 and claimed the SEC Championship. She was a part of four teams that advanced to the NCAA Quarterfinals. Kimbell was named to the SEC All-Tournament team in 2012 and 2014. As a senior, Kimbell went 30-8 in singles and was tabbed the ITA Regional Most improved Senior of the Year. As a freshman, Kimbell won the 2011 ITA Southeast Regional Doubles Championship with Chelsey Gullickson.

She holds the record for most consecutive doubles wins in a season – 22 with Kowase in 2012, ranks fourth in career doubles victories with a 109-31 record and ranks seventh in doubles wins in a season with a 32-5 record in 2012.

Kimbell earned a bachelor's degree in Human Development and Family Science in 2014 and a masters in Sport Management in 2016, while working for the athletic department. Following her Bulldogs career, Kimbell served as an assistant tennis coach at Eastern Illinois, as well as, St. Mary's in San Antonio. She also worked for the Addison Group, Supreme Lending and Paycom – all headquartered in the Dallas area.
Tributes have flooded social media following the news of her passing: