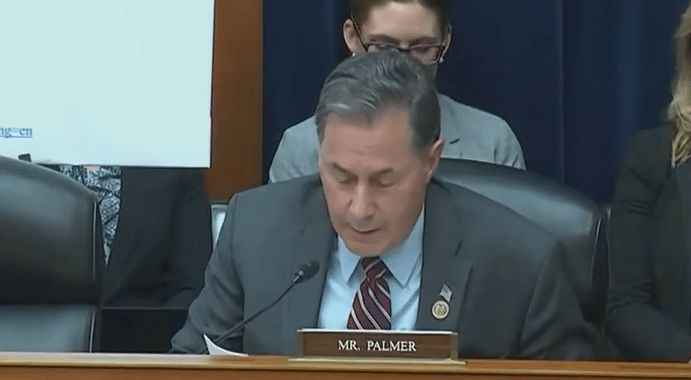 On Wednesday, the House Oversight Committee conducted a full committee hearing to discuss the Hunter Biden laptop report and the government's role in the suppression of the information.
"Protecting Speech from Government Interference and Social Media Bias, Part 1: Twitter's Role in Suppressing the Biden Laptop Story".
During the hearing, Rep. Gary Palmer (R-AL) was in the middle of his sentence when the lights briefly went out.
"Sounds like the Green New Deal to me," Rep. Palmer said after the lights went back on.
The power outage occurred during the most explosive public hearing on the government's collusion with big tech to suppress the Hunter Biden laptop story, which would have been damaging to then-presidential candidate, Joe Biden, just months before the 2020 presidential election.
The hearing went into recess following the incident.
Probably just a coincidence.
Watch: