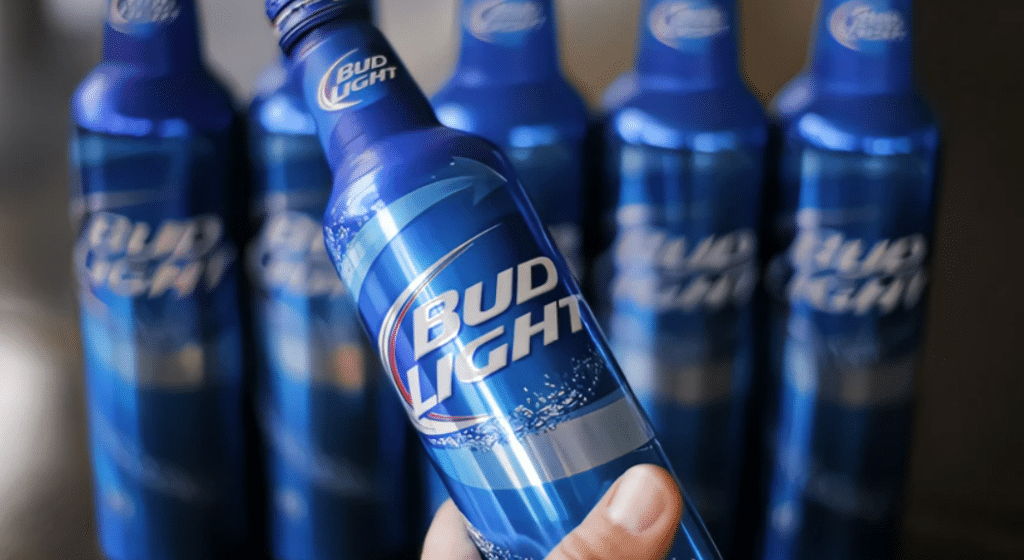 This is starting to get embarrassing.
Anheuser-Busch is desperately trying to move on from its disastrous decision to partner with trans Tik Tok star Dylan Mulvaney.
In their latest attempt to appease their disgruntled base, the company unveiled a line of Bud Light bottles featuring a camouflage print.
This probably isn't going to work as it appears desperate and disingenuous.
And, even worse… they didn't even come up with the idea. Two weeks ago, their pro-American competitor, Yeungling Beer announced limited edition camo-printed cans with a red, white, and blue logo to help support American veterans.
They could have simply apologized, but they chose not to in order to avoid angering the alphabet mob.
Now all they have left is shameless pandering.
The New York Post reported:
Bud Light, Budweiser packaging to get redesign over Dylan Mulvaney crisis: source

Anheuser-Busch plans to temporarily redesign some of its Bud Light and Budweiser packaging as it scrambles to recover from the Dylan Mulvaney fiasco, The Post has learned.

Last week, the company held a meeting at its US headquarters in St. Louis with distributors to discuss its strategy for dealing with the backlash, according to sources briefed on the situation.

Among the new initiatives planned is a temporary redesign of its Budweiser and Bud Light aluminum bottles, according to a distributor who did not want to be identified.

Anheuser-Busch will produce bottles with a camouflage print and images of the "Folds of Honor" program, which provides educational scholarships for children and spouses of fallen and disabled American military service members and first responders, according to the executive.

"It's an aluminum bottle," the source told The Post, asking not to be named. "I believe it is the only package that will be transitioning, but I am not 100% certain on that."