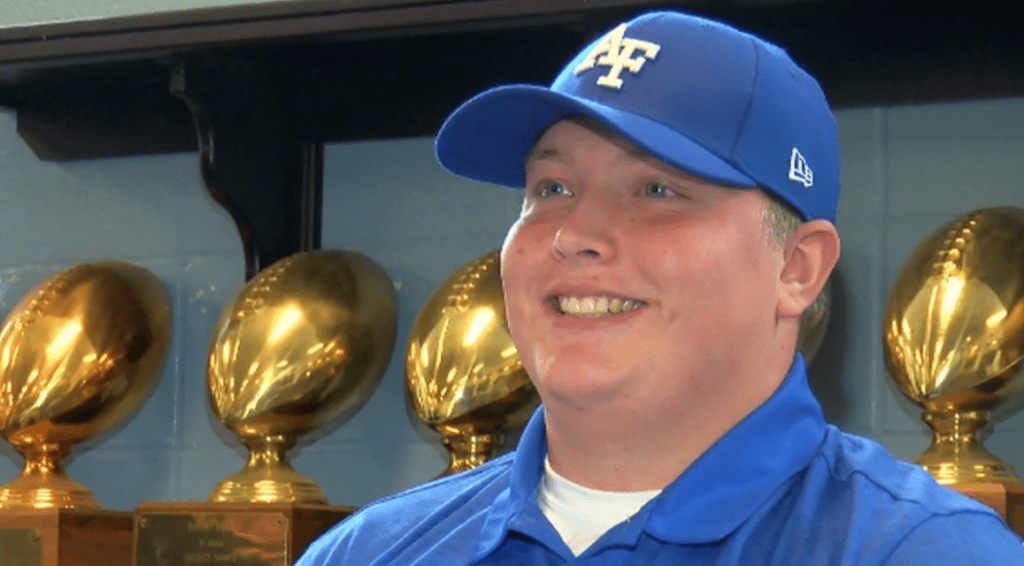 An offensive lineman for the NCAA Division 1 Air Force Academy football team, Hunter Brown, died suddenly while he was heading from his dorm to his class. Brown, from Louisiana, experienced a medical emergency as he was walking to his class.
The US Military had a compulsory COVID vaccine policy until December.
The Air Force put out a statement earlier this week.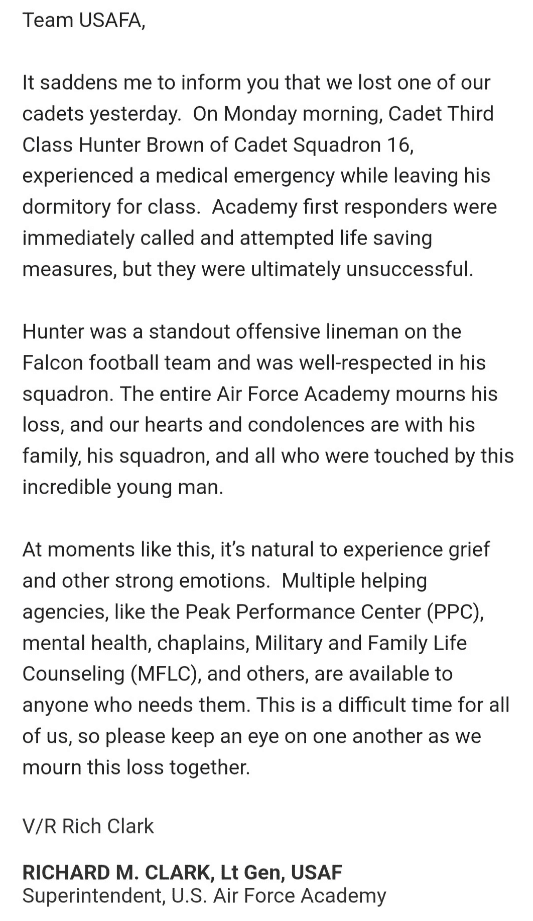 Hunter Brown went to Barbe High School in Louisiana. He signed his letter of intent to play at the Air Force Academy back in 2019.