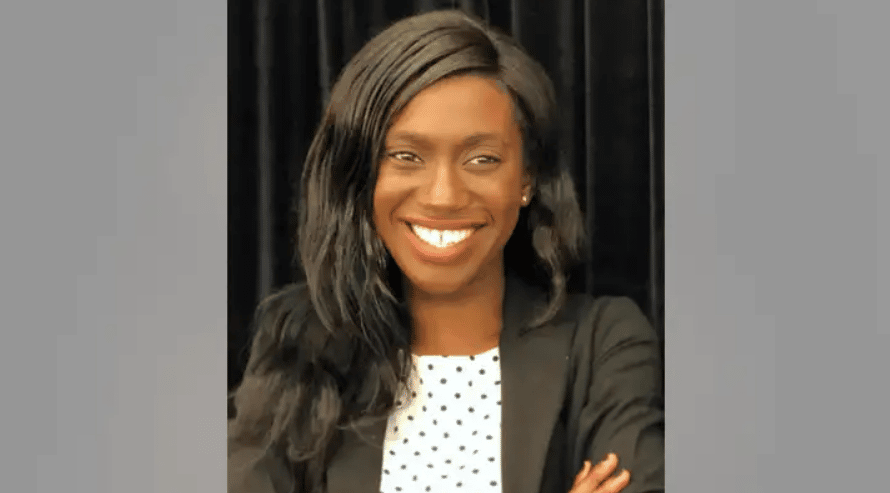 Authorities say that Eunice Dwumfour, a New Jersey councilwoman, was found dead outside her Sayreville home Wednesday evening in what officials believe was a "targeted" attack.
Dwumfour, a Republican, was 30 years old and described by Mayor Victoria Kilpatrick as "dedicated member of our Borough Council who was truly committed to serve all of our residents."
In a joint statement, Sayreville police chief Daniel Plumwacker and Middlesex County Prosecutor Yolanda Ciccone said Dwumfour was found by police in her vehicle at about 7:20 p.m. with multiple gunshot wounds, the New Jersey Globe reported. She was pronounced dead at the scene.
Dwumfour's death is being investigated as a homicide.
No arrests have been reported in connection with the shooting. However, an eyewitness who lives in the area saw an individual, possibly the suspect, running toward the Garden State Parkway, which is near the scene of the shooting, RLS Media reported.
Dwumfour was elected in November 2021 and started her three-year term after winning against an incumbent Democrat in the Borough of Sayreville.
Sayreville Mayor Victoria Kilpatrick said in a statement on Thursday that the community is "shocked and saddened" at the loss of the councilwoman, adding that she had personally "worked very closely" with her as she served on the Borough Council.
"The fact that she was taken from us by a despicable criminal act makes this incident all the more horrifying," Kilpatrick said, noting that she's confident law enforcement "will bring this fast-moving investigation to a quick and successful conclusion and look forward to the identification, arrest, and successful prosecution of the person responsible."