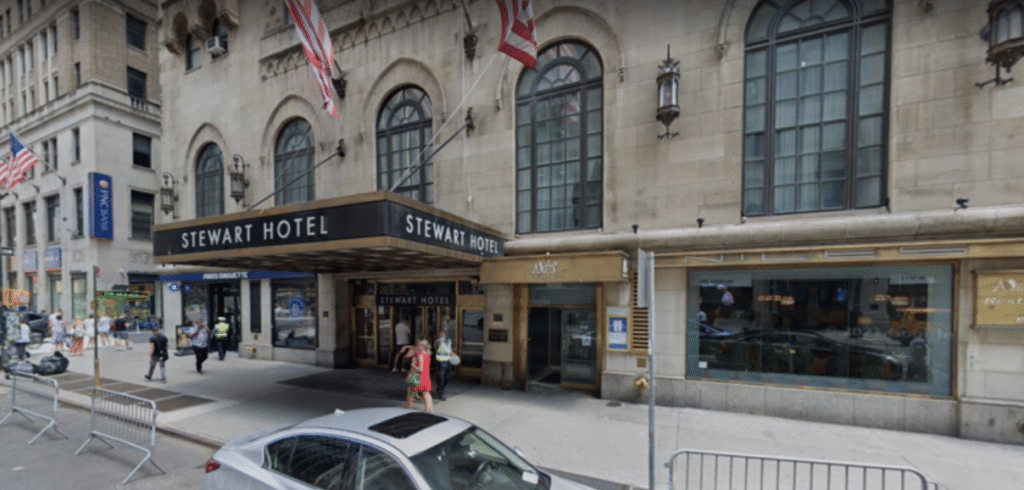 A 4-month-old girl has died at a New York City hotel being used to house illegal immigrants, police said.
The baby, who a police official said was a member of a migrant family, was found unconscious and unresponsive inside the Stewart Hotel in Midtown at 7:32 a.m. Thursday, according to authorities.
The baby was taken to Bellevue hospital where she was pronounced dead.
This is the third migrant child that has died in the U.S. in two weeks.
On May 12th, an unidentified migrant teen died at a Florida shelter.
Last week, an 8-year-old migrant girl died in U.S. border patrol custody last week.
And now, a four-month-old baby has died in a New York City hotel.