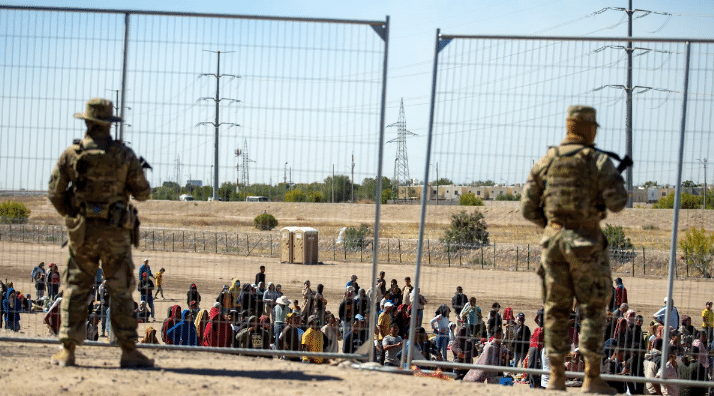 An 8-year-old migrant girl died in border patrol custody, according to Fox News national correspondent Bill Melugin.
The girl reportedly suffered a medical emergency while in border patrol custody in Harlingen, Texas with her family and was pronounced dead at a hospital.
"An 8-year-old migrant girl died today while in Border Patrol custody in the RGV. CBP says she suffered a medical emergency while at the Harlingen, TX BP station with her family, & was pronounced dead at hospital. Last week, a 17 y/o migrant died in HHS custody (seizure)," Melugin tweeted.
CBP released a statement: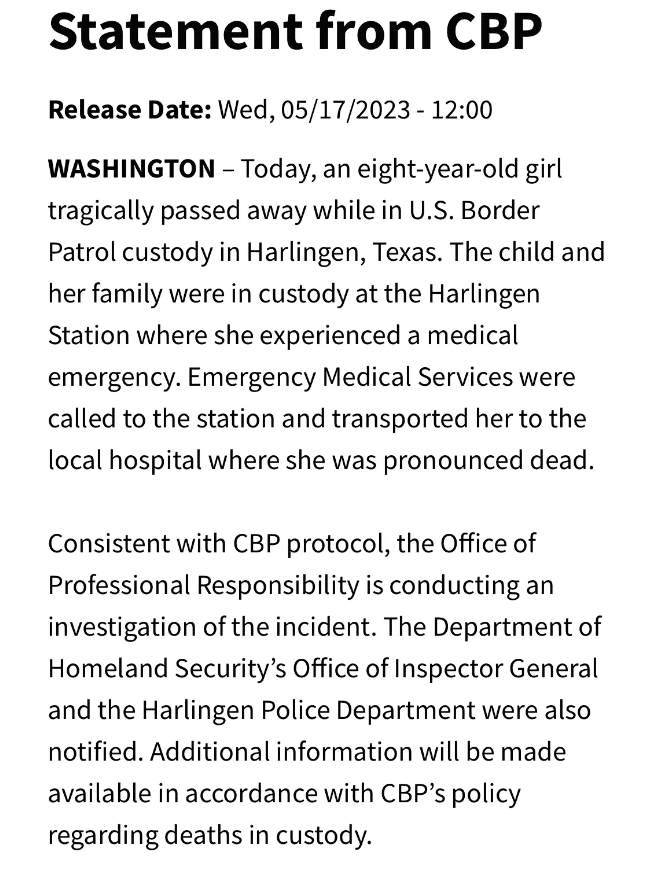 Customs and Border Protection is now conducting an investigation into the incident, according to the press release.
A 17-year-old unaccompanied migrant from Honduras died last week in Florida while in U.S. custody.
"This appears to be the first death of a child in border custody since 2019, when the death of a 16-year-old Guatemalan boy led several politicians to decry the Trump administration's immigration policies and vow to investigate," Los Angeles Times reporter Hamed Aleaziz said.
In 2019 Joe Biden attacked Trump after 6 children died in U.S. custody at the border.