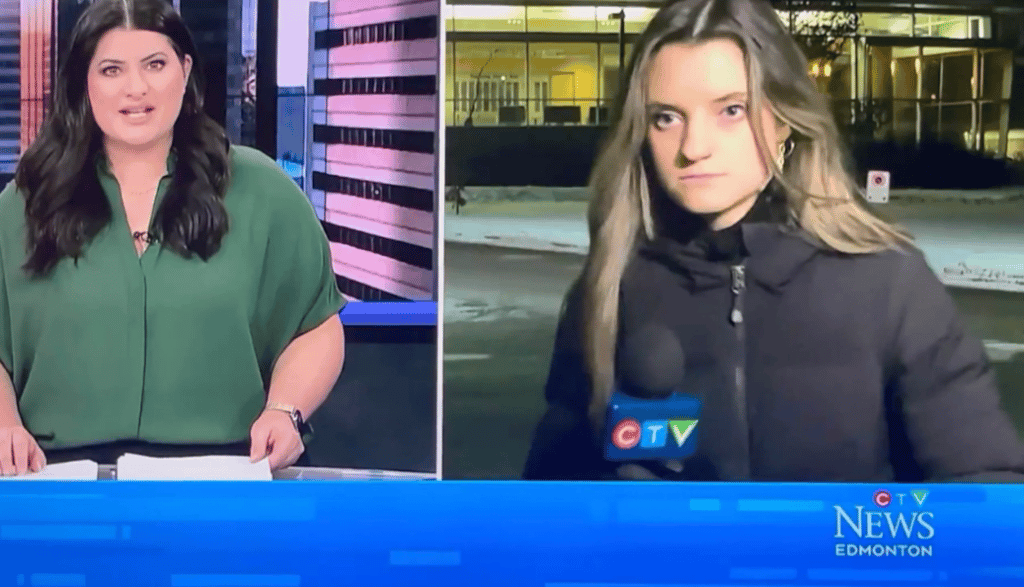 On Sunday, a young journalist from Canada was in the middle of a live broadcast when she suddenly experienced a medical emergency.
Jessica Robb, who was reporting on the scene for the Canadian news station CTV, started slurring, going blank on words, and looked like she was about to collapse while she was in the middle of a dialogue with the anchor Nahreman Issa.
CTV immediately cut the program.
Watch:
CTV Edmonton released a statement following the incident.
"Thanks to everyone who inquired about our reporter who became ill during the 6 p.m. News. Jessica Robb is feeling better and is now resting," CTV tweeted.
Jessica Robb issued a statement before making her Twitter account private.
"I won't bury the lede: l'm okay. Thank you to everyone who has reached [out], my cameraman [Sean McClune] for being there for me, & [Nahreman Issa] for being an absolute pro (as usual)," Robb wrote.
Social media users found it suspicious that she suddenly made her Twitter profile private.
The Covid vaccine was widely suspected to be the cause of her sudden illness.
In April, Robb tweeted that she received her third shot of the Covid vaccine.