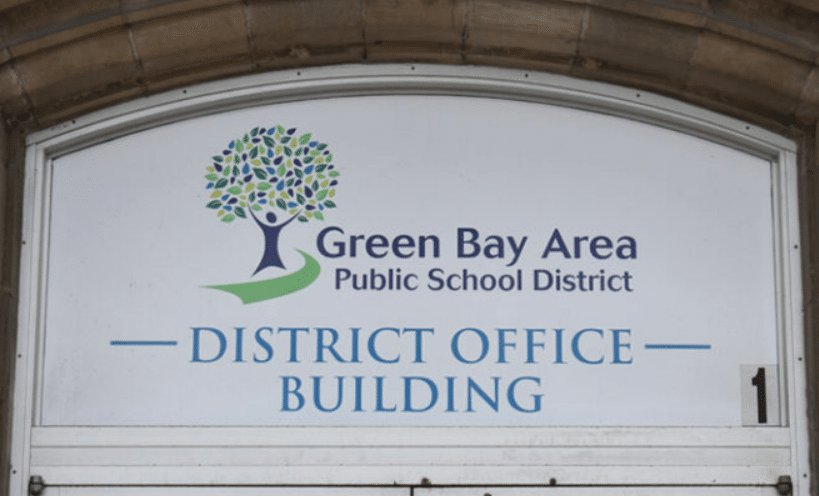 In the Green Bay Area Public School District of Wisconsin, parents are withdrawing their daughters from a sports team due to an incident involving a transgender biological male player who allegedly caused "welts and bruises" to the girls during practice.
Reports indicate that the biological male student has caused injuries to girls during summer practice sessions. For privacy reasons, the names of the students and the specific sport have not been disclosed.
Ryan Gusick, a parent, commented, "They're just not used to the ball coming at them that hard," adding, "A lot of these girls are specifically quitting this team because they're concerned for their safety."
To address the issue, the district organized a 15-minute meeting on Thursday evening, which included distressed parents, school officials, and a Title IX attorney.
Gusick expressed that his daughters and children from around three other families are likely to opt out of playing next year due to safety concerns.
"I think it really reaffirmed the fact that they're just not going to play," Gusick stated, as reported by NBC 26. "They're too concerned mostly about the locker room situation in itself, and the safety concern."
Gusick expressed frustration over the fact that the parents' concerns were dismissed, and they were informed that the biological male athlete would be permitted to participate in the upcoming fall season.
"We were told that as long as they meet the procedures in place from the WIAA, the athlete will be participating this fall, and that's how things will go," Gusick said.
The Green Bay school district's policy for bathrooms states, "in most cases, a student who is transgender will be permitted to access the men's/women's segregated restrooms that correspond to the gender identity that the student consistently asserts at school and in other social environments."
For locker rooms, the policy says that "requests are assessed on a case-by-case basis."
From Fox News (excerpt):
Parents said their daughters started coming home from summer games and practices with welts and bruises that they never noticed on their children before, the outlet reported Wednesday.

Though they declined to specify which sport and which school is involved in the dustup, citing confidentiality concerns, the school in focus belongs to the Green Bay Area Public School District.

FOX 11 spoke to three sets of parents about the ordeal to get their reactions. Each cited concerns over fairness and safety, particularly when it comes to biological males participating alongside biological women.

"They're just not used to the ball coming at them that hard," one parent, Ryan Gusick, said, adding, "A lot of these girls are specifically quitting this team because they're concerned for their safety.

Heather Longlais, a concerned mom, told the outlet that the student under scrutiny has the "most power" out of all members on the team.

Longlais said she isn't opposed to trans students having a "seat at the table," but added that the seat doesn't need to be at the "girls' table," particularly referencing biological males transitioning to female.

Parents involved in the story said their daughters will not participate in the sport this fall if the athlete is allowed to participate going forward.

The district provided the following statement to FOX 11: "[The district] cares about the well-being of every student. All decisions regarding a student's ability to participate in co-curricular athletics/activities are made in accordance with Title IX law, Board policy, and WIAA [Wisconsin Interscholastic Athletic Association] regulations."

Fox News Digital also reached out to the Green Bay Area Public School District for comment and was directed to the previous statement.

WIAA's policy on transgender athletes focuses on "equity," "physical safety" and "competitive equity," and acknowledges that "biological males or androgen-supplemented biological females are typically stronger and faster than biological females," according to a document outlining its standards.

The policy also states that "a student's member school will be the point of contact for determining the student's eligibility to participate in WIAA sponsored interscholastic athletics" and, for biological males transitioning to female, they "must have one calendar year of medically documented testosterone suppression therapy to be eligible to participate on a female team."
All real girls should immediately quit their teams if transgender biological males are allowed to play with them.