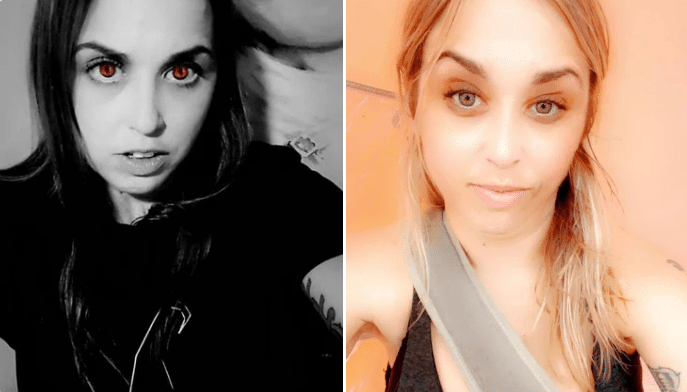 Tracy Marie Fiorenza, a 41-year-old woman from Chicago, has been arrested on federal charges for making threats to kill Donald Trump and his 17-year-old son Barron.
The charges, which include transmitting threats to kill or injure another person, could result in a maximum prison sentence of up to five years.
Fiorenza's arrest followed her sending threatening emails to the principal of a school in Palm Beach County, Florida, where the Trump family resides.
As outlined in an unsealed criminal complaint in Florida, Fiorenza sent two distinct emails to the school's principal, indicating her intention to cause harm to the Trumps.
In the first email, dated May 21, 2023, Fiorenza wrote, "I will state that I will shoot Donald Trump Sr. AND Barron Trump straight in the face at any opportunity that I get!"
The second email, sent on June 5, 2023, read, "… I am going to slam a bullet in Barron Trump's head with his father IN SELF DEFENSE!"
These explicit and alarming threats prompted an immediate investigation by federal authorities, leading to Fiorenza's arrest.
Upon receiving the menacing emails, agents from the U.S. Secret Service's Chicago division launched an investigation into Fiorenza's actions.
In June, a Secret Service agent reached out to her and scheduled a meeting at the agency's downtown office. In the course of the meeting, Fiorenza was presented with copies of the emails she had sent.
As outlined in the federal complaint, she confessed to composing and sending the menacing emails from her previous residence in Plainfield, Illinois. Her confession solidified the case against her.
CBS News reported:
Fiorenza was arrested on Monday morning and she made her first court appearance Monday afternoon, when a judge said her case must be heard in federal court in Florida, where the charges were filed.

She is due back in federal court in Chicago on Wednesday, when the judge will decide how she will be transported to Florida to face these charges.

A Facebook page linked to Fiorenza, and still viewable by the public on Monday, includes several anti-Trump posts, including an image of an effigy of Trump being hanged from a tree, and references to pedophile rings and the Illuminati.

On her Facebook page, Fiorenza claims to be a former social studies teacher at Chicago Public Schools. CPS confirmed she was a district employee from Sept. 22, 2019, until she was fired on Aug. 30, 2020. CPS would not confirm she was a teacher.
Fiorenza's social media activity leaves no doubt about her identity as a far-left extremist and conspiracy theorist. Her posts frequently reference both Donald Trump and his son Barron. Moreover, she asserts her affiliation with the Illuminati secret society and describes herself as a "black magic occultist".