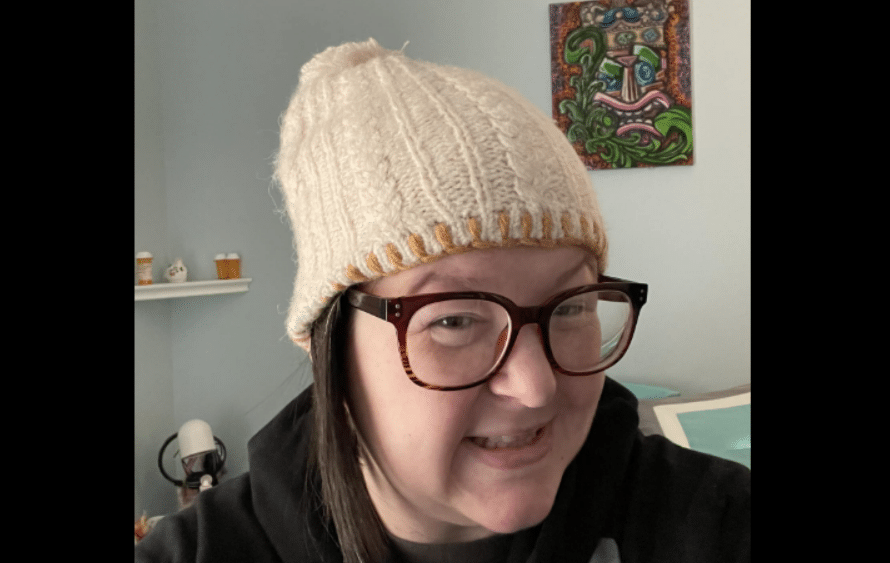 A well-known atheist, Lindsey Lanoux, died suddenly on January 27, 2023, from cardiac arrest.
Lanoux was popular on Twitter and other social media platforms. She bragged on Facebook about getting her last booster, and said she didn't care that it raised "safety concerns."
She was 36 years old.
Facebook removed the following post. It is unclear what their reason was for removing the post.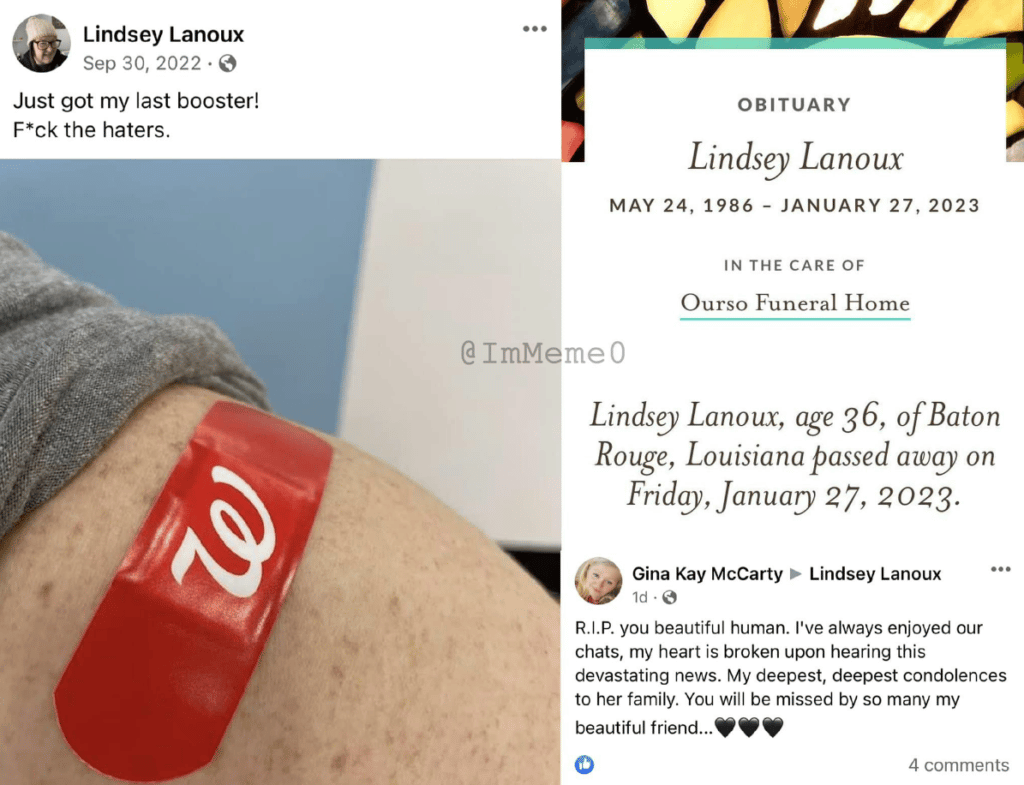 According to reports, Lindsey Lanoux was currently studying for her Bachelors in Interdisiplinary Studies (Psychology) at LSU. Louisiana State University is a public land-grant research university in Baton Rouge, Louisiana.
Sharon Hebert shared the following statement: "It is with much sadness that I am having to write this post. My cousin, Lindsey passed away earlier today. Please keep her mom, dad and her entire family in your prayers during this very difficult time. As details become available we will let everyone know. Love you cuz. R.I.P."