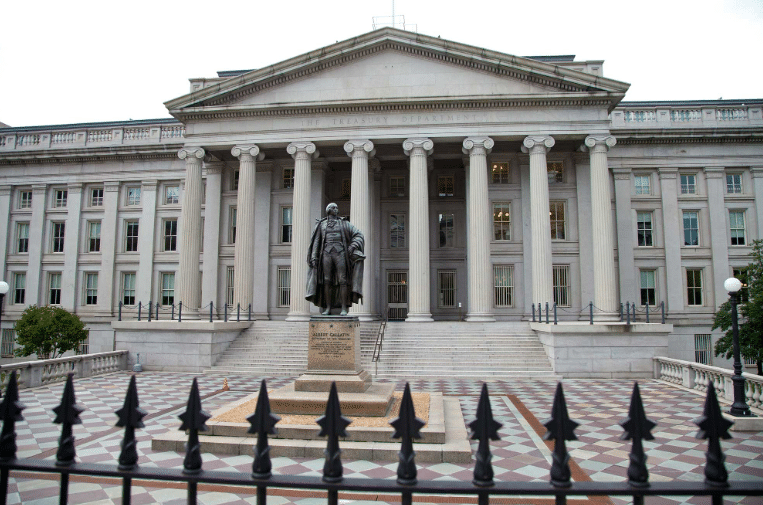 On Wednesday, the U.S. Treasury announced it is reviewing the US's financial exposure to Credit Suisse as the Swiss banking giant's stock plummeted.
Credit Suisse shares tumbled to a record low on Wednesday after the Saudis pulled funding.
Trading in the Swiss banking giant's stock was halted several times on Wednesday.
Trading at Credit Suisse was halted several times on Wednesday.
Saudi National Bank, which holds 9.88% of Credit Suisse said it is unable to purchase any more shares because of regulations.
"We cannot because we would go above 10%. It's a regulatory issue," Saudi National Bank Chairman Ammar Al Khudairy told Reuters.
Credit Suisse CEO Ulrich Koerner told Reuters the Swiss bank's liquidity base is "very, very strong."
Now the U.S. Treasury is monitoring the situation.
Bloomberg reported:
The US Treasury Department is monitoring the Credit Suisse situation, a spokesperson said Wednesday, after the bank's biggest shareholder ruled out boosting its stake and the stock fell the most on record.

The Treasury is in touch with its global counterparts, the spokesperson said.

For global investors still on edge after the rapid-fire collapse of three regional US banks, the growing crisis at Credit Suisse Group AG has added to concerns about financial stability.

The Zurich-based lender, which is in the middle of a complex three-year restructuring, has been struggling to contain deposit outflows. The cost of credit derivatives linked to Credit Suisse are blowing out to levels reminiscent of the financial panic of 2008.