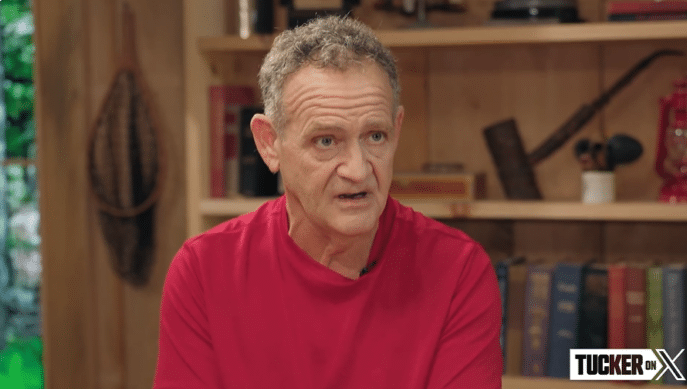 Tucker Carlson interviewed Larry Sinclair, the man who claims to have had a sexual encounter with former President Barack Obama in 1999. This interview is set to air on Tucker's show on X this Wednesday at 6pm ET.
The story was first reported by the Daily Mail when then-Senator Obama was running for president back in 2008, yet it gained little traction with the mainstream media and was roundly dismissed. Sinclair maintains that he engaged in a sexual encounter with Obama in 1999 and that they both did cocaine on that occasion. According to Sinclair, "It definitely wasn't Barack's first time."
Sinclair slammed the mainstream media for not covering the story, saying, "Well, it would be a story if the media really cared about telling people the truth."
On Tuesday, Tucker Carlson posted a preview of his pre-recorded interview with Sinclair.
The one-minute long teaser features clips of the upcoming interview, offering a glimpse of the questions that will be posed and a brief preview of Sinclair's claim.
Carlson: You're just a guy who's in town for the night and it sounds like you're looking to party. 

Sinclair: Yeah. Pulled up in a bar outside, and there's this guy that's introduced to me as Barack Obama. I had given Barack $250 to pay for coke. I start putting a line on a CD tray to snort, and next thing I know, he's got a little pipe and he's smoking so I just started rubbing my hand along his thigh, and it went the direction I wanted it to go.

Tucker Carlson: Even though you had sex with him twice, you did cocaine with him, watched him smoke crack twice, you had no idea who he was?

Larry Sinclair: I had no idea who he was.
Watch:
A man who claims he had sex with Barack Obama in 1999 tells his story.

Wednesday. 6pm ET. pic.twitter.com/iDYMSww1KS

— Tucker Carlson (@TuckerCarlson) September 5, 2023
Who's ready for Tucker's expose on Barack Obama tomorrow evening? pic.twitter.com/g2vRGkjFM9

— Juanita Broaddrick (@atensnut) September 5, 2023