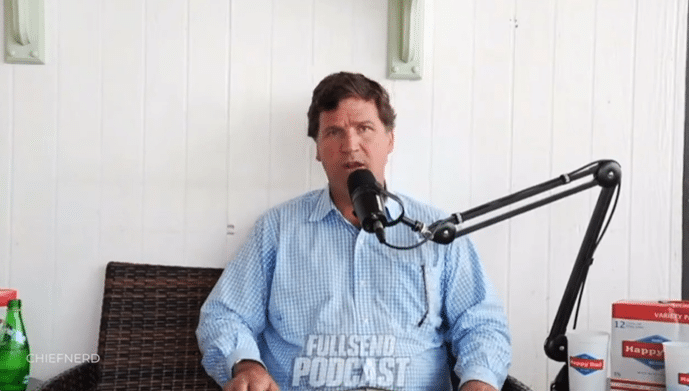 Negotiations are underway for journalist Tucker Carlson to conduct an interview with Vladimir Putin.
The news was reported by Russia Today, the state-owned media outlet known for its pro-Putin stance.
Former Fox News anchor Tucker Carlson has been seeking an interview with Russian President Vladimir Putin, RT Editor-in-Chief Margarita Simonyan said on Sunday.

"[Carlson] is strongly requesting an interview with Vladimir Putin," Simonyan said on a talk show aired by Rossiya-1 TV channel. "It would be great, if someone listens and notifies the president about this."

Carlson has not commented on the matter. Putin rarely gives one-on-one interviews to foreign media. His last lengthy conversation with a Western journalist was an interview with CNBC anchor Hadley Gamble on the sidelines of the Russian Energy Week forum in Moscow in October 2021.

'Tucker Carlson Tonight', which aired on Fox from 2016 and 2023, was the highest-rated show on US cable news. Carlson was abruptly fired from the channel in April. According to the journalist, the termination was one of the conditions of the settlement Fox News reached with the Dominion Voting Systems, which sued the channel for defamation over its coverage of the US 2020 presidential election.
The news was first shared on Twitter by Kanekoa The Great.
JUST IN — Tucker Carlson is reportedly in discussions to interview Vladimir Putin, as reported by RT.

Notably, the NSA spied on Tucker Carlson to prevent a pre-war interview with Putin, potentially stopping the American public from gaining insight into Putin's perspective before… pic.twitter.com/2cRp9useaG

— KanekoaTheGreat (@KanekoaTheGreat) August 27, 2023