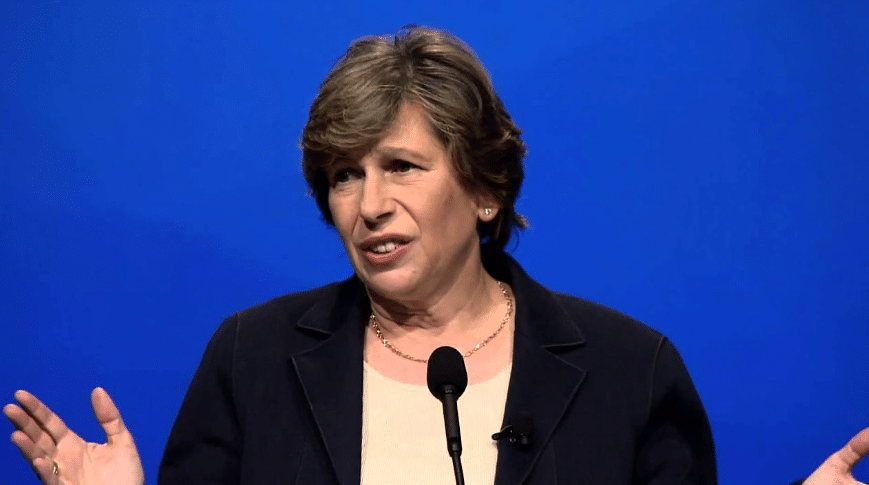 In recent years, America has witnessed a significant surge in homeschooling for various reasons
The closure of schools during the pandemic stands out as an obvious cause, alongside the adoption of woke policies in public schools, such as diversity, equity, and inclusion policies, the advancement of the LGBT agenda, as well as the propagation of nonsensical teachings by woke educators.
Randi Weingarten, the leader of the nation's largest teachers union, appears to be puzzled by all of this.
Her recent tweet exemplifies this:
What's behind the increase in homeschooling https://t.co/tDLXXBKGQl

— Randi Weingarten 🇺🇦🇺🇸💪🏿👩‍🎓 (@rweingarten) November 12, 2023
Fox News reported:
American Federation of Teachers President Randi Weingarten got more than she asked for after she posted an article about the rise in homeschooling in America on social media Sunday.

"What's behind the increase in homeschooling," Weingarten posted on X along with an article with the same title from Axios, which included experts attributing the rise to kids needing specialized services and the pandemic…

A right-leaning organization responded in kind, mocking Weingarten as an advocate for homeschooling.

"Homeschooling is now the fastest-growing form of education in the U.S. Randi still doesn't realize she is one of the greatest homeschool advocates in American history," Young Americans for Liberty posted.
Here are some great reactions to her tweet:
You are. https://t.co/Ij5QOmFHlI

— Jon Gabriel (@exjon) November 13, 2023
This, Randi. This. https://t.co/trZ4zOG9IG pic.twitter.com/mLPVN5SKeR

— Frank McCormick | Chalkboard Heresy (@CBHeresy) November 13, 2023
Are any other supervillains this totally unself-aware?
Delicious https://t.co/YJppu02q5M

— Peachy Keenan (@KeenanPeachy) November 13, 2023
What's behind you hitting yourself, asked the schoolyard bully https://t.co/qVNQOGljdb

— Spookster A. Klavan, dead language resurrector 👻 (@SpencerKlavan) November 13, 2023