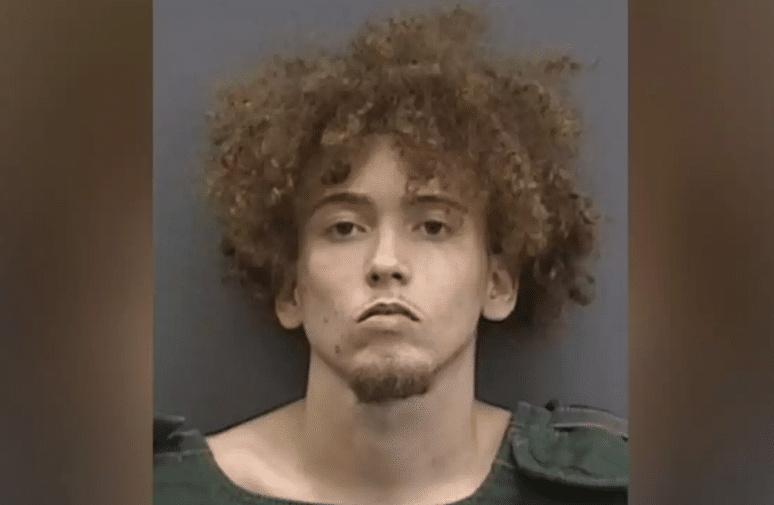 Tampa Police Chief Lee Bercaw has announced the arrest of 22-year-old Tyrell Phillips, who is believed to be the individual responsible for the mass shooting that took place in Tampa, Florida over the weekend.
The incident unfolded just after 2:30 a.m. in the vicinity of multiple bars and clubs hosting Halloween events in the Ybor City neighborhood.
Tragically, the gunfire claimed the lives of a 14-year-old male and a 20-year-old male, while another 18 individuals sustained injuries, with 15 of them suffering gunshot wounds.
Phillips is currently facing second-degree murder charges and is in police custody.
#Breaking Tampa Police Chief Lee Bercaw announces suspect has been arrested & charged with 2nd degree murder for shooting overnight on 7th Ave in Ybor City. Victims who died are 14 & 22. Tyrell Phillips, 22, has been booked into Hillsborough County jail. https://t.co/lOK66h2SAl pic.twitter.com/jKu7IEl5oK

— Justin Schecker (@WFLAJustin) October 29, 2023
Some young adults were live-streaming when gunshots suddenly began.
Watch:
FLORIDA 🚨 Chaos ensues as multiple people were shot in a shooting in the Ybor City neighborhood of Tampa. pic.twitter.com/J6HBSKMMVa

— SweetPeaBelle (@SweetPeaBell326) October 29, 2023
From Fox News:
Police have arrested a suspect in a Tampa, Florida shooting on Sunday that killed two people and left 16 others injured after a dispute between two people that resulted in "senseless" gunfire, police said.

The shooting happened just before 3 a.m. near a strip of bars and clubs in the 1600 block of East 7th Avenue in the Ybor City neighborhood.

On Sunday afternoon, Tampa Police Chief Lee Bercaw told reporters 22-year-old Tyrell Steven Phillips had been arrested and charged with second-degree murder with a firearm, in connection with the overnight shooting.
After Phillips' arrest, social media users quickly discovered that his Facebook page was still active.
On his Facebook page, there are videos of Phillips rapping in music clips while brandishing what appears to be a firearm.
Watch:
Tyrell Phillips The Accused Mass Shooter In Tampa Was A Wannabe Rapper pic.twitter.com/kxJThVBiRb

— The Triune Times (@TriuneTimes) October 30, 2023