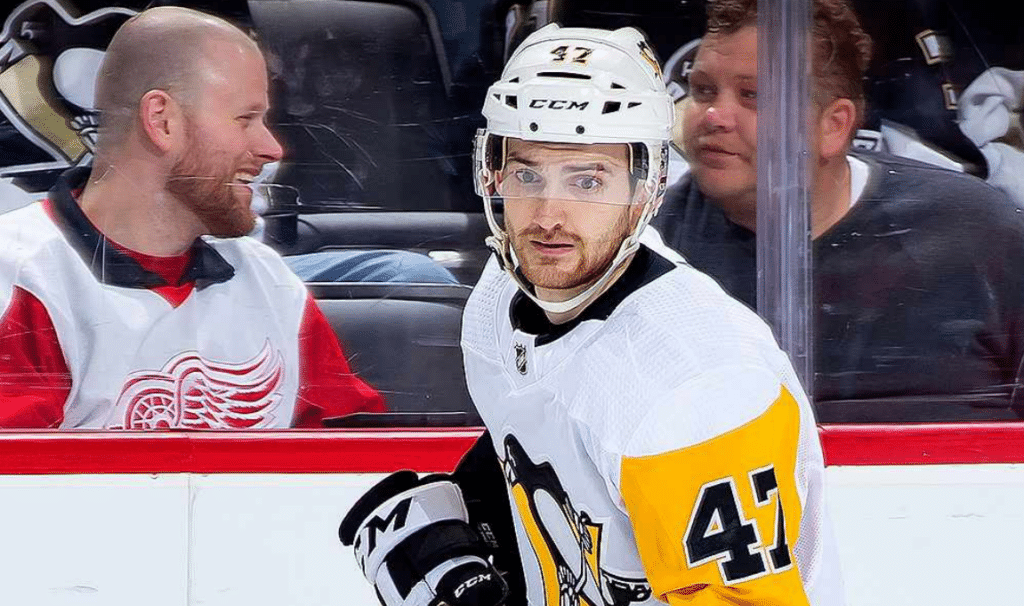 Last month, Pittsburgh Penguins player, Adam Johnson, was killed during a hockey game when an opposing player sliced his throat with the blade of his skate.
British authorities have taken the suspect responsible for Adam Johnson's death into custody, charging him with manslaughter.
The investigation is ongoing as officials seek to uncover the truth behind this tragic incident.
WARNING: The below video of the incident is graphic.
Thousands of hockey fans showered Matt Petgrave with love and support.

He received a standing ovation.

Petgrave recently killed Adam Johnson by slicing his neck on live TV.pic.twitter.com/jYvOCqkkWM

— End Wokeness (@EndWokeness) November 13, 2023
From Fox News:
Police in England have arrested a suspect in connection with the death of former NHL player Adam Johnson, who tragically died last month when his neck was slashed by the skate of an opposing player.

The South Yorkshire Police released a statement Tuesday confirming an arrest in their investigation into the death of 29-year-old Johnson. The suspect, who was not identified by law enforcement, was arrested on suspicion of manslaughter.

Police said the suspect remains in custody.

The former Pittsburgh Penguins forward was playing in a Challenge Cup game between the Nottingham Panthers and the Sheffield Steelers at Sheffield's Utilita Arena on Oct. 28 when, during the second period, he suffered a fatal neck wound.

Matt Petgrave, from Sheffield, collided with another player, causing his skate to go up in the air.

The Nottingham Panthers later released a statement confirming Johnson's death, calling it a "freak accident."
While some characterize the event as a "freak accident," many disagree and believe that the fatal kick to Johnson's throat was intentional.
Matt Petgrave killed Adam Johnson.
That move is not natural, and everyone who says it was an accident is mentally damaged.
The standing ovation for this murderer is another proof this society is doomed. pic.twitter.com/GYT3plkZXZ

— Danny Soto (@dannysotovw) November 14, 2023
JUSTICE for Adam Johnson

To everyone who defended this murderer, shame on you

To everyone who clapped last night when they showed his picture, shame on you

To every woke media organization that called this a "freak accident", shame on you

This was manslaughter https://t.co/aOEIhQAIit

— DC_Draino (@DC_Draino) November 14, 2023
More from ESPN:
Video of the incident showed Johnson skating with the puck toward the Steelers' net. Petgrave skated toward Johnson and collided with another Panthers player, and Petgrave's left skate kicked up as he began to fall and the blade hit Johnson in the neck.

Both players landed on the ice, and Petgrave immediately got to his feet. Johnson rose more slowly and was helped off the ice, with his jersey covered in blood. He later died at a local hospital.

His death has since prompted a number of different leagues throughout the sport to examine their player safety measures when it comes to potentially using neck protection devices.

It started when the English Ice Hockey Association announced two days after Johnson's death that it would make neck guards mandatory starting in 2024 as part of a three-step plan.

NHL general managers convened in Toronto on Tuesday and cut-resistant equipment — along with overall protection — was a hot topic of discussion.