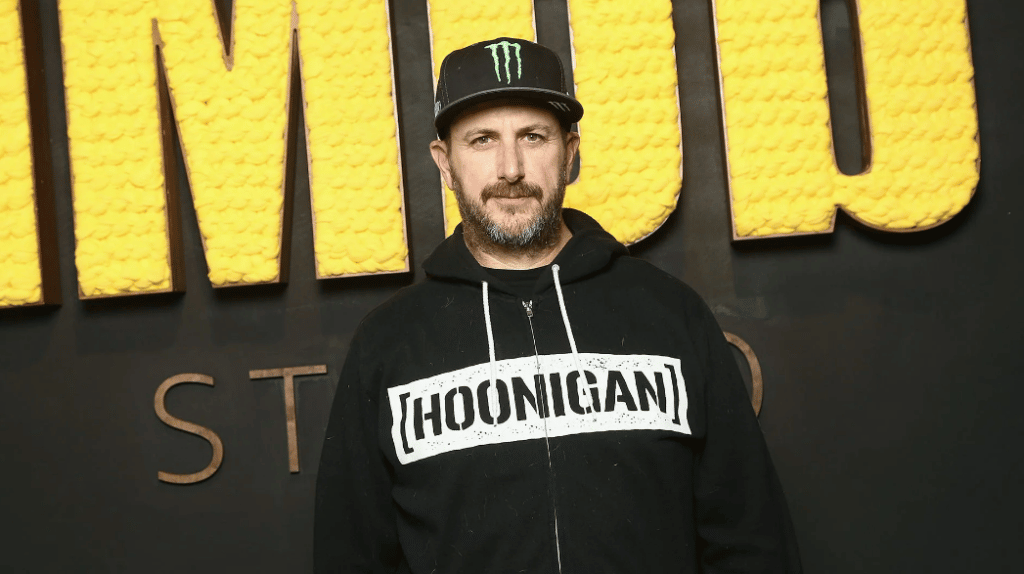 Pro rally and stunt driver, Hoonigan and DC Shoes co-founder, Ken Block, was killed in Utah on Monday when the snowmobile he was riding up a steep slope flipped on top of him, authorities said.
He was 55 years old.
Block was widely known for his viral "Gymkhana" video series, which featured elaborate stunt driving routines in custom cars and were often set on the streets of major cities including San Francisco, Dubai and Los Angeles.
Hoonigan Industries confirmed Block's death in a statement posted to its social media accounts.
"It's with deepest regrets that we can confirm that Ken Block passed away in a snowmobile accident today," the statement read. "Ken was a visionary, a pioneer and an icon. And most importantly, a father and husband. He will be incredibly missed."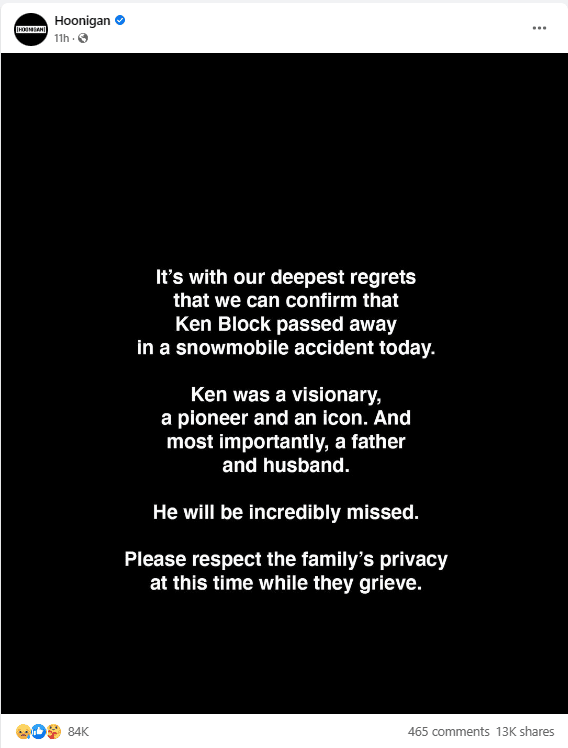 Block and his wife Lucy have three daughters, including 16-year-old Lia who was following in her father's footsteps as a performance car builder and driver. His final social media post was a promotion for Lia's latest video, which was scheduled to premiere on Tuesday.
"Block was riding with a group but was alone when the accident occurred," according to a Wasatch County Sheriff's office statement.
More from ESPN:
Block co-founded the skateboard brand DC Shoes in 1984. After selling the company in 2004, Block famously transitioned from marketing executive to one of the most recognizable names in motorsports. Only five years after getting behind the wheel of a rally car, he became a World Rally and Rally America podium threat and a five-time X Games medalist in RallyCross.

In 2008, Block posted the first of 10 Gymkhana videos to YouTube, which featured him stunt driving, drifting and creatively interacting with his environment, and nearly broke the internet. More than 1 billion views later, his Hoonigan YouTube channel became the most popular in motorsports history.

"Ken was a legend in his ability to take a vision and make it a reality. He created an industry," Steve Arpin, Block's teammate in the Nitro RallyCross series, told ESPN. "But if you were lucky enough to know him, that's where the best parts of Ken surfaced. He treated his friends like gold and would create opportunities for whoever wanted to put in the work. He was everything this world needs more of, and just happened to do a lot of really cool stuff on the side."

An avid action sports enthusiast, Block was an ambassador for the industry and a family man who, in 2022, raced the American Rally Association Championship alongside his wife, Lucy, and their 16-year-old daughter, Lia.

"This year, Ken was so happy. At the races, he was happy to be racing with Lucy and to have his daughter racing and to have his kids at most of the races," action sports icon Travis Pastrana told ESPN. "Few people get to the point in their lives where everything comes together, and to have it all taken away like this is devastating."