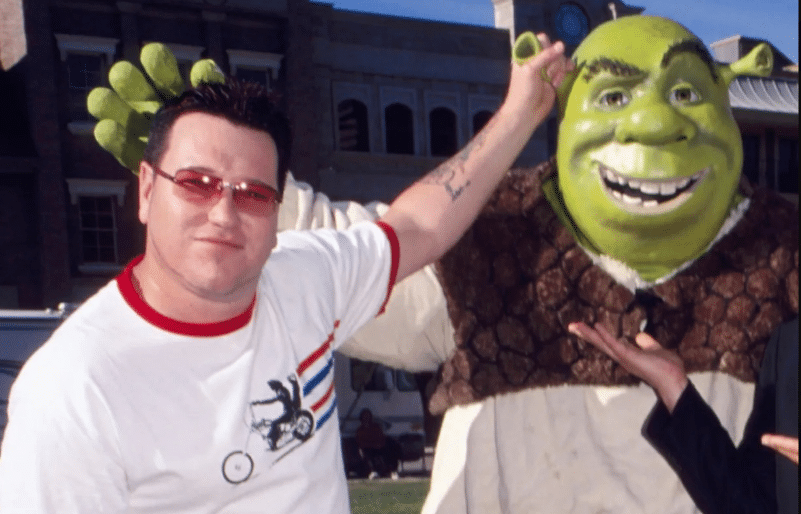 The singer of Smash Mouth, Steve Harwell, has passed away at 56 years old.
This morning, it was reported that Harwell was on his deathbed with just days to live.
Reports indicate that years of alcohol abuse had led him to be in the advanced stages of liver failure.
From TMZ:
Steve Harwell is experiencing the last chapter of his life — this after battling medical complications for years — and his family is saying their goodbyes … TMZ has learned.

A manager for the Smash Mouth lead singer tells us Steve has been struggling with alcohol abuse throughout his life — and now, he's reached the final stage of liver failure … for which he'd, up until recently, been receiving treatment at a hospital.

At this point, we're told SH is in hospice at home … where his friends and loved ones have gathered over the past 3 days. Steve's manager says he likely has only a week or so to live.

This news comes almost 2 years after a troubling incident involving Steve … where he appeared incredibly disoriented during a live performance, slurring his words and yelling at the audience. It was concerning at the time, and shortly thereafter … he said he was retiring.
Smashmouth had a string of hit songs during the late 90s and early 2000s, such as "Walking On The Sun" and the chart-topping "All Star" which was featured in the Mystery Men and, more famously, the Shrek movies. Their music has been characterized by a nostalgic sound that draws inspiration from various decades of popular music.
Shrek wouldn't be Shrek without All-Star, RIP Steve Harwell

pic.twitter.com/7jaXAizkxs

— Michelle (@themeparkxplore) September 4, 2023
In October 2021, the New York Post reported that Steve was retiring from the band to deal with his physical and mental health after he had a "chaotic" on-stage episode during a performance.
Smash Mouth lead singer Steve Harwell is no longer a part of the band.

The 54-year-old rocker is retiring from music to deal with his physical and mental health, Harwell's rep told The Post Tuesday.

"Steve has been dealing with long-term medical issues over the last eight years and during his last performance at the Big Sip stage, he suffered numerous symptoms directly linked with his current medical situation," the rep said. "As of today, Steve will be retiring from Smash Mouth to focus on his physical and mental health."

On Oct. 9, the band performed at the Big Sip festival in upstate New York where Harwell slurred his words, threatened the audience and gave some crude gestures to the crowd. The video was taken by a TikTok user who goes by the name Haley, who called it "chaotic."
Watch the video for their most famous track, All Star:
R.I.P. Steve Harwell.