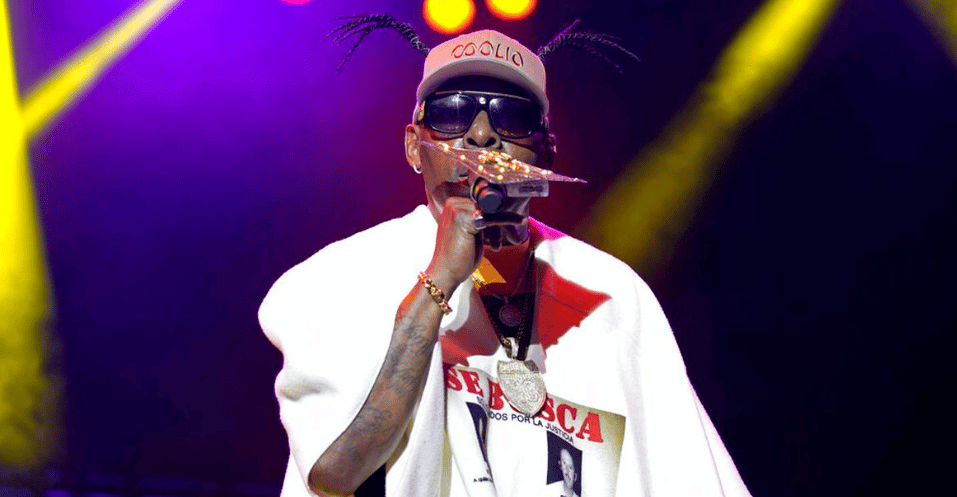 Rapper Coolio, whose biggest hit was Gangsta Paradise, reportedly passed away suddenly while visiting a friend.
An official cause of death has yet to be confirmed.
Paramedics suspect that the 59-year-old artist, born Artis Leon Ivey Jr., had suffered cardiac arrest. He was pronounced dead at the scene.
"Coolio's longtime manager, Jarez, says Coolio went to the bathroom at his friend's house, but when he didn't come after a while… the friend kept calling for him, and eventually went in and found Coolio laying on the floor," TMZ reports.
"We're told the friend called EMTs, who arrived and pronounced Coolio dead on the scene — and Jarez tells us the paramedics suspect he suffered cardiac arrest. An official cause of death has not been determined," the report continued.
"Born Artis Leon Ivey Jr. in Monessan, Pennsylvania, he later moved to Compton, California, where he cut his first single in the late 1980s. He later joined WC and the Maad Circle and contributed to their debut album, Ain't a Damn Thang Changed," RollingStone magazine wrote of the artist.
"By 1994, he had established himself in the Los Angeles rap scene and signed to Tommy Boy Records, where he released his debut studio album, It Takes a Thief. His single 'Fantastic Voyage' hit Number Three on the Billboard Hot 100. A year later he dropped his classic 'Gangsta's Paradise,' which appeared in the movie, Dangerous Minds."
Friends and fans are now leaving their condolences on social media and in the comments on the video below.