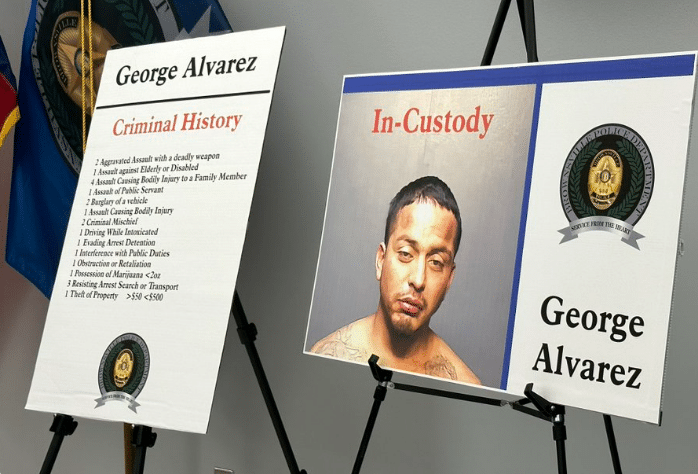 On Sunday morning, a Range Rover SUV plowed into a crowd of people at a bus stop in Brownsville, Texas, killing 8 people and injuring at least 10.
The incident occurred about 8:30 in the morning in front of the Ozanam Center, a shelter for illegal aliens and the homeless, at the intersection of Minnesota Road and North Bernal Road.
"What we see in the video is that this SUV just ran the red light and was about 100 feet away and just went through the people who were sitting in the bus stop," shelter director Victor Maldonado told the Associated Press.
Brownsville Police Chief Felix Sauceda identified the driver of the vehicle as 34-year-old George Alvarez, who has an extensive rap sheet:
2 Aggravated Assault with a deadly weapon
1 Assault against Elderly or Disabled
4 Assault Causing Bodily Injury to a Family Member
1 Assault of Public Servant
2 Burglary of a vehicle
1 Assault Causing Bodily Injury
2 Criminal Mischief
1 Driving While Intoxicated
1 Evading Arrest Detention
1 Interference with Public Duties
1 Obstruction or Retaliation
1 Possession of Marijuana <2oz 3 Resisting Arrest Search or Transport 1 Theft of Property >$50 <$500
Lt. Martin Sandoval said the driver has been arrested for reckless driving. Additional charges are imminent, Sandoval said, adding that it's starting to appear more and more like it was intentional.
Video was released, showing the suspect being arrested and escorted to a police vehicle: