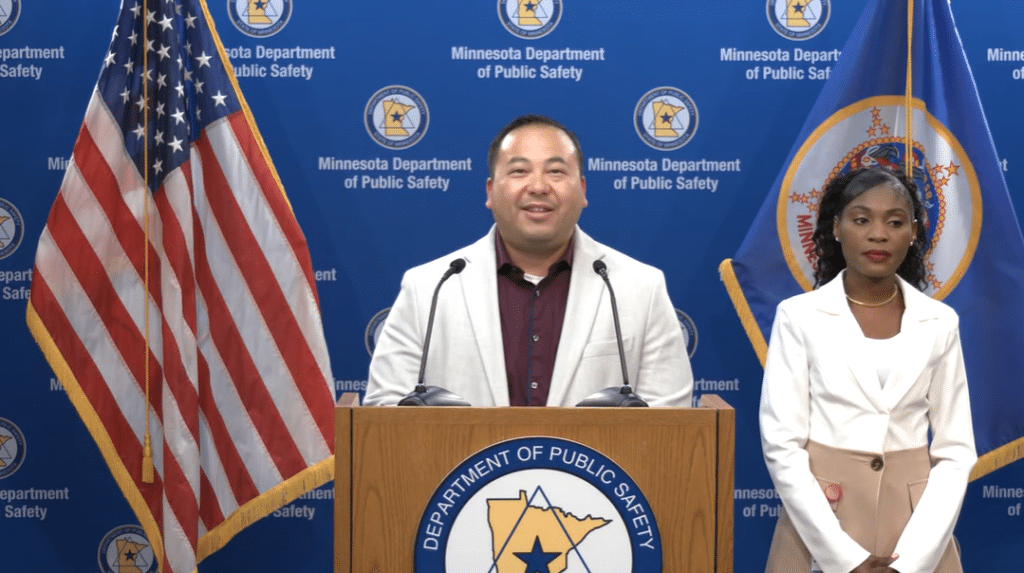 Minnesota is preparing to grant driver's licenses to approximately 81,000 illegal aliens. Although applicants can initiate the process, formal applications will only be accepted after the new law takes effect on October 1st.
This new legislation, known as "Driver's License For All," raises concerns about voter fraud, as a Minnesota driver's license is all that is required for online voter registration.
Fox News reported:
People living in Minnesota without legal immigration status can now begin the process of getting their driver's license by making an appointment for their written driver's test, state officials announced at a news conference Thursday.

Around 81,000 people are expected to be eligible under the state's new law — dubbed "Driver's License for All." They can now make appointments to apply but won't be able to actually get a license until the law goes into effect Oct. 1.

"We're incredibly proud to be a part of a handful of states that offer driver's license for all," said Pong Xiong, Driver and Vehicle Services Director at the Minnesota Department of Public Safety, at the news conference. "And the first step to getting your driver's license is to pass that written test."

The new law removes the requirements for applicants to show legal presence, said Jody-Kay Peterson, the department's Driver Services Program Director.
Supporters of the new law argue that it will enhance road safety by licensing more drivers, while opponents believe it could incentivize further illegal immigration. Notably, Jody-Kay Peterson, the director of the driver services program, stated that the department would not cooperate with immigration law enforcement in potential deportation cases. Essentially, their stance appears to encourage unlawful activity while providing a form of protection for those involved.
Watch:
Such a scenario should be expected in a state run by leftists. It also highlights the broader national challenge we face with the crisis at the Southern Border, where millions of migrants have entered our country illegally, with many receiving more favorable treatment than American citizens.