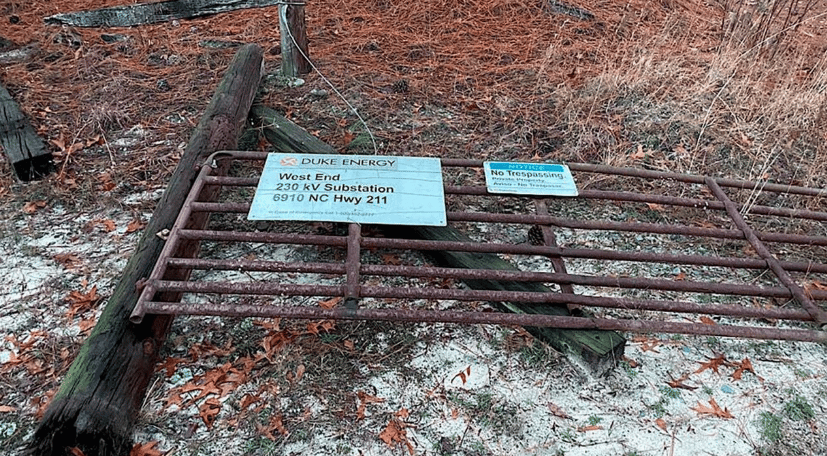 A massive power outage in North Carolina was caused by two substations being damaged by gunfire on Saturday night, according to the Moore County Sheriff's Office.
Over 40,000 people were left without power because of the criminal actions.
Just after 7 pm on Saturday evening, December 3, 2022, several different communities across Moore County began experiencing power outages.
As utility companies began responding to the different substations, evidence of gunfire was discovered that indicated that intentional vandalism had occurred at multiple sites.
"[We] have formed a plan for the night and the next few nights that we may be out of power. It's a very serious situation," said Moore County Sheriff Ronnie Fields. "So we've come to an agreement to best protect our citizens and to protect the businesses of our county, we're going to implement a curfew tonight."
Moore County is under a curfew from 9 p.m. until 5 a.m. local time.
Moore County Sheriff's Deputies and various other law enforcement agencies within the county responded to the different areas and are providing further site security. The FBI is also involved in the investigation.
Duke Energy spokesman Jeff Brooks told WRAL that crews are experiencing "multiple equipment failures" at substations in Moore County.
"We are actively investigating signs of potential vandalism related to the outages," Brooks said.
Governor Roy Cooper tweeted on Sunday that "I have spoken with Duke Energy and state law enforcement officials about the power outages in Moore County. They are investigating and working to return electricity to those impacted. The state is providing support as needed."