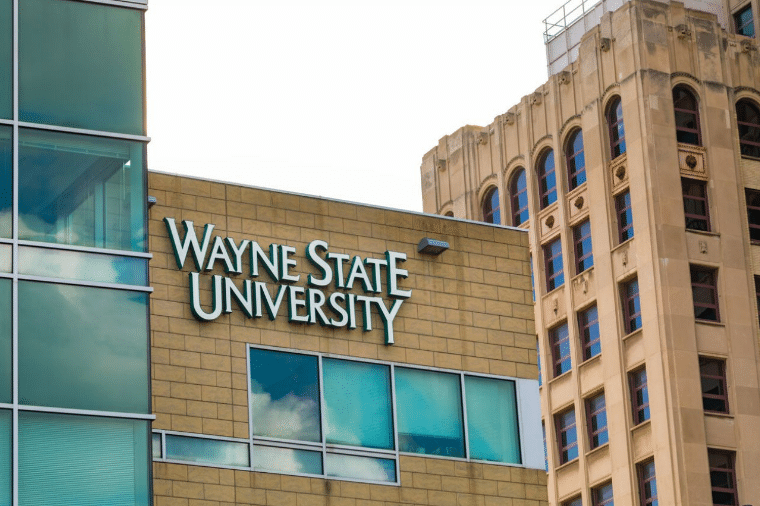 A leftist English professor at Wayne State University has been suspended with pay for a social media post that said it's "far more admirable" to murder conservative speakers rather than "shout them down."
The left does not want dissenting opinions. They want conservatives silenced… or even killed, apparently.
Steven Shaviro, the alleged professor who posted the disturbing statements, wrote, "I think it is far more admirable to kill a racist, homophobic, or transphobic speaker than it is to shout them down."
"When right-wing groups invite such speakers to campus, it is precisely because they want to provoke an incident that discredits the left," Shaviro added.
Here is a screenshot of the post: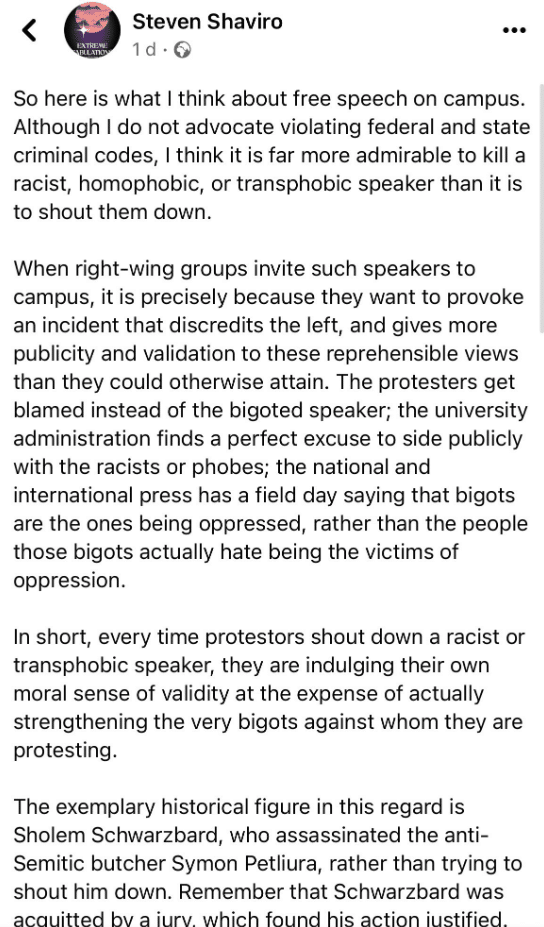 "Hi @waynestate is this one of your professors publicly calling for murder ON CAMPUS of any speaker who has an opinion he disagrees with?" Twitter user @TheFamousArtBR asked, tagging the university.
Here's a video report via WDIV 4:
President of Wayne State University, Roy Wilson, posted a message to the campus community saying the professor was suspended and the social media post was referred to law enforcement agencies for further review and investigation.
Dear campus community,

This morning, I was made aware of a social media post by a Wayne State University professor in our Department of English.

The post stated that rather than "shouting down" those with whom we disagree, one would be justified to commit murder to silence them. We have on many occasions defended the right of free speech guaranteed by the First Amendment to the U.S. Constitution, but we feel this post far exceeds the bounds of reasonable or protected speech. It is, at best, morally reprehensible and, at worst, criminal.

We have referred this to law enforcement agencies for further review and investigation. Pending their review, we have suspended the professor with pay, effective immediately.