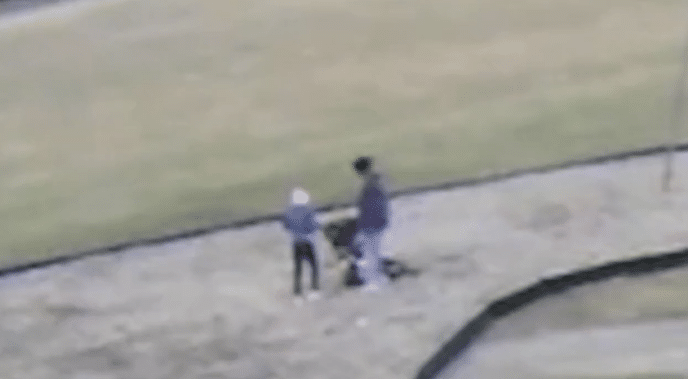 Ohio police are pursuing charges against students in a racial incident at a Springfield, Ohio elementary school after parents complained that black children were rounding up white children and forcing them to kneel and pledge to Black Lives Matter. Several of the white students were then assaulted.
This is what children are learning in school, thanks to Democrats pushing their evil Critical Race Theory.
The children should be charged with a hate crime for their disgusting behavior toward their peers, but the teachers and school administrators should be arrested and charged with a hate crime as well.
If the roles were reversed, there would be no hesitation in charging the white children with a hate crime.
CCTV footage of the hate crime has been released.
Watch:
WHIO reported:
Some families in Springfield are concerned about sending their children to school after police said they are investigating "identified assaults" at Kenwood Elementary School.

"These are young children, elementary school children who are involved," Springfield Police Chief Allison Elliot said during a press conference Monday.

One of them is Ryan Springer's 12-year-old son.

"They basically told him to get down on his knees and say 'BLM' and if he didn't that they was going to beat him up and all that," Springer said.

Police were called to Kenwood Elementary on Feb. 13 about an incident that happened during recess the previous Friday, according to an incident report obtained through a News Center 7 public records request.

As News Center 7 previously reported, police were informed by the school's principal that "a group of Black students had gathered several white students on a specific spot of the playground and forced them to state 'Black Lives Matter' against their will."

Students who tried to avoid the situation were "chased down and escorted, dragged, or carried to the playground," the report alleges. The group of students also allegedly filmed the students who were forced to make the statement.
Not only were the adults likely aware of this, but they are actually teaching it.
According to Springfield News-Sun, Springfield City School District officials didn't provide any additional information, citing the investigation by the Springfield Police Division.
"The Springfield City School District is committed to providing our students with a safe learning environment, where they look forward to attending every day. The district is aware of a situation that occurred at Kenwood Elementary. We are working closely with the Springfield Police Division on this matter to ensure that we maintain that safe environment," the district stated.