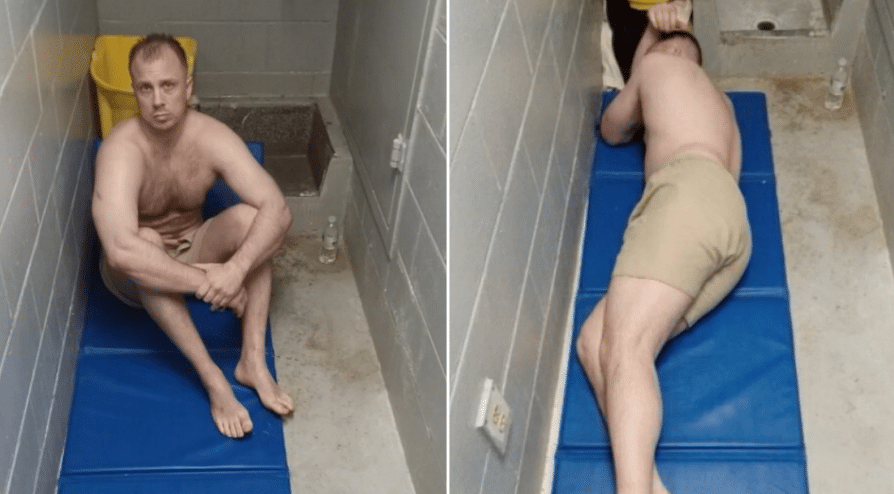 Ryan Samsel, a J6 political prisoner, has been held in prison without a trial since January 2021.
Over the course of his extended two-and-a-half years in detention, Samsel has been transferred to 17 different facilities. During this time, he has been beaten, tortured, and neglected since he was arrested in January of 2021.
Recent images obtained exclusively by The Gateway Pundit offer a glimpse into Ryan Samsel's prison cell at the FDC in Philadelphia. The cell, comparable in size to a closet, is constantly lit. It contained a slender blue mattress, no sheets or blankets, and was given a bucket for a toilet. Ryan spent an uninterrupted five months in this confinement.
In a conversation with The Gateway Pundit this week, Ryan described the conditions:
"I was kept in … a hard cell. And in that particular cell about five, six months. I even told you what was happening is the judge was actually calling, trying to get in contact with me because I wasn't in a named cell. They were missing me and they were saying I wasn't showing up to court. They were saying I wasn't showing up to medical. But they were pretty much keeping me in there… Like I said, it was cold, the light was on, there's zero window. And that followed me from Virginia. When I was in Virginia, it was the same exact conditions."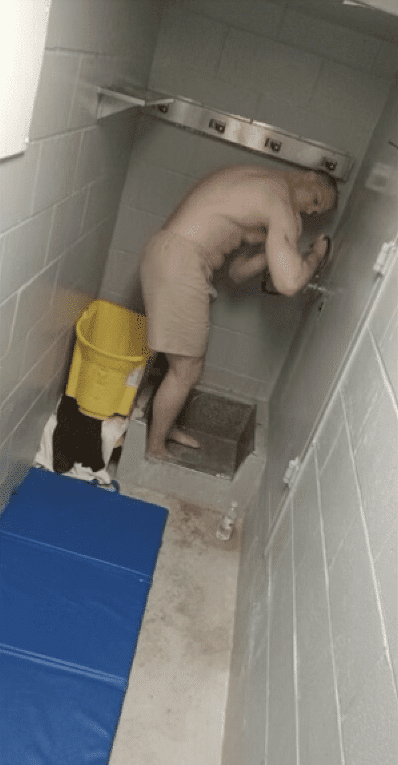 Samsel went on to provide a detailed account of his time in Virginia, during which he was confined at the Central Regional Virginia Jail (CVRJ). He was placed in what was labeled as a "booking hard cell," leading to restrictions like no access to a phone, no commissary privileges, and no clothing due to concerns of self-harm. The images were obtained by The Gateway Pundit.
Per Samsel's account, he was subjected to continuous surveillance, with the lights on 24/7 in a cell with windows covered by a black mat, which deprived him of an external view. He was denied access to books, letters, or photographs, and was given a yellow bucket to use as a toilet.
Rep. Marjorie Taylor Greene (R-GA) addressed the conditions on X (formerly Twitter), stating, "This is proof of blatant human rights abuse and is wrong on every level. I'm currently looking at all means possible to stop the abuse. When will people finally wake up and start recognizing that political persecution should NOT happen in America??"
Samsel believes that the government subjected him to these appalling conditions in an attempt to coerce him into disclosing information about the Proud Boys. He claims that he has been beaten multiple times and kept in isolation to prevent any form of communication.