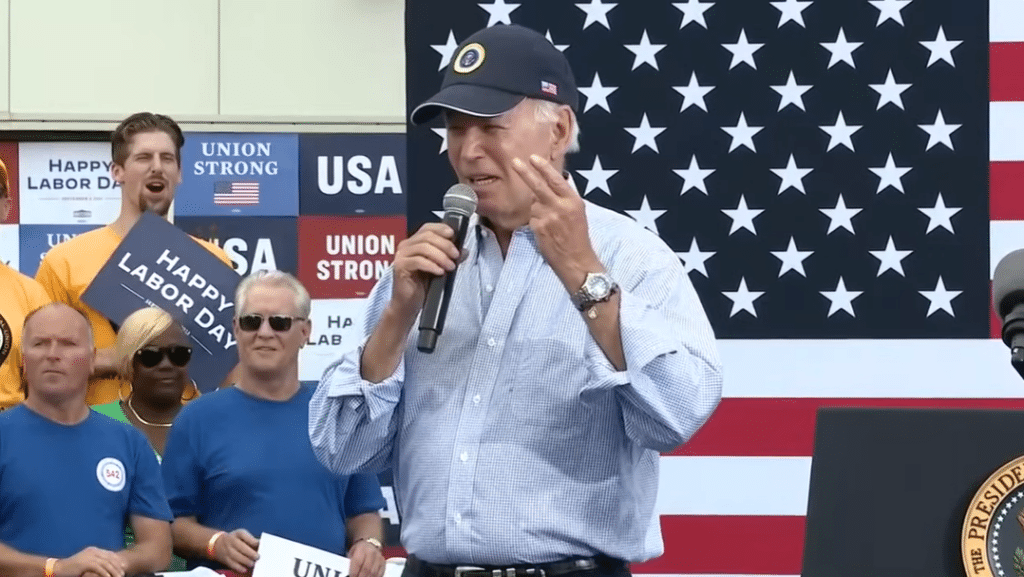 On Monday, Joe Biden paused his Rehoboth Beach vacation briefly to visit Philadelphia and deliver a negative and divisive Labor Day speech to Sheet Metal Workers Local 19.
During his speech, Biden trashed President Trump and lied to Americans about the state of the economy.
Thanks to Joe Biden, Inflation is still high, gas prices are soaring, groceries are disturbingly expensive, and 61% of Americans are living paycheck-to-paycheck.
In August, unemployment unexpectedly rose to 3.8%.
Yet, Joe Biden came out of hiding to blow smoke up the American people's butts, claiming he has created the most jobs in U.S. history, with his economic strategy that has been dubbed "Bidenomics."
"It wasn't that long ago we were losing jobs in this country. In fact, the guy who held this job before me was just one of two presidents in history who left office with fewer jobs in America than when he got elected," Biden said trashing Trump and conveniently omitting the fact that DEMOCRATS forced tens of millions of Americans out of their jobs during the COVID "pandemic."
"By the way, you know who the other one was? Herbert Hoover! Isn't that kind of coincidental!" he added.
Watch via News Nation: