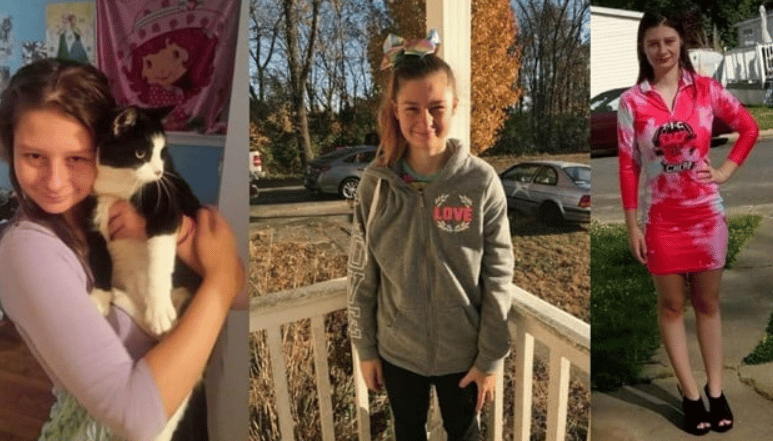 Aberdeen, Maryland police on Thursday arrested a 17-year-old illegal alien and a member of Mara Salvatrucha gang, known as MS-13, for allegedly raping and murdering an autistic woman back in July.
According to Aberdeen police, the boy was arrested for allegedly strangling Kayla Hamilton to death.
Authorities were able to identify him after comparing his DNA to evidence from the crime scene. He was apprehended in Edgewood, Maryland, which is around 10 miles south of Aberdeen, early last Sunday.
He should never have been here. If it weren't for the Biden regime's open border policies, Kayla Hamilton would likely still be alive.
FOX News reported:
Police in Maryland announced they arrested an illegal immigrant teen and suspected MS-13 gang member for the killing of an autistic 20-year-old woman over the summer. 

"It's been for me, many sleepless nights … I never thought I would take this journey on losing my daughter in such a horrific way and so soon," Tammy Nobles, the mother of Kayla Hamilton, told WMAR-TV in Baltimore. "When I found out that it was a juvenile, I was shocked. I was like, 'A juvenile did this to her?' Like I was really shocked. I could not believe a teenager could do this." 

Police in Aberdeen, located in northeastern Maryland about 30 miles from Baltimore, announced they arrested an unnamed 17-year-old boy for allegedly strangling 20-year-old Hamilton to death in July.

"Hamilton's death was determined by the Office of the Chief Medical Examiner to be a homicide by strangulation. Detectives learned from Hamilton's family that she was autistic and had recently moved to Aberdeen with her twenty-two-year-old boyfriend," the Aberdeen Police Department wrote in a press release Thursday.

Police said U.S. Immigration and Customs Enforcement confirmed the 17-year-old El Salvador native was listed as a member of Malva Salvatrucha, known as MS-13. Authorities were able to nab the suspect after comparing his DNA to evidence from the crime scene. 

He was arrested last Sunday in Edgewood, which is about 10 miles south of Aberdeen. He is being held without bail at the Harford County Detention Center.

In addition to a first degree murder charge, the suspect is facing charges of rape and robbery, according to CBS News.

"I'm her mother, I'm supposed to be there to protect her, but you can't protect your kids when they're adults," Nobles added, according to CBS. "But, I just feel responsible. I was supposed to keep her safe."

The Department of Justice described MS-13 as "one of the largest street gangs in the United States" back in April, which operates in areas such as Frederick County, Anne Arundel County, Prince George's County, and Montgomery County in Maryland.
President Trump warned us about MS-13 throughout his presidency, at one point calling them "animals". The corrupt mainstream media sympathized with MS-13 and lambasted Trump.
Watch Trump discuss one of the largest and most dangerous gangs in United States:
Once again… President Trump was right.