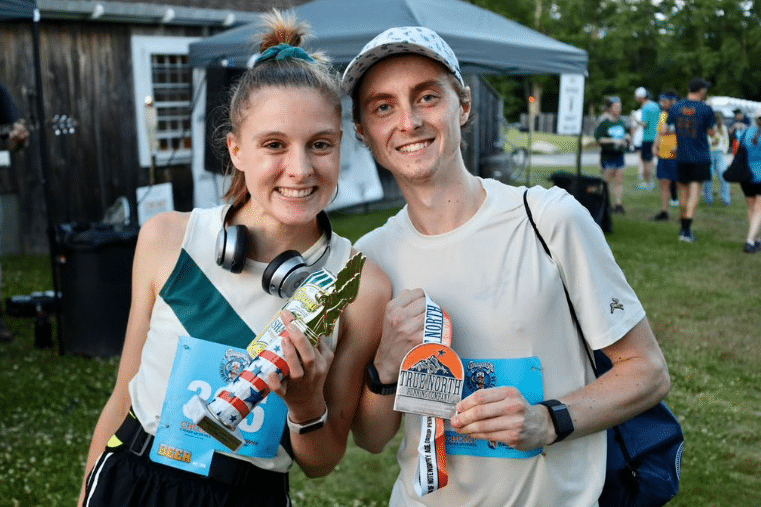 Pierre Lipton, a 26-year-old athlete and businessman featured on Forbes' 30 Under 30 list, died after suddenly collapsing at the Mesa Marathon in Arizona earlier this month.
Lipton, a Brown University graduate, was about to finish the marathon in 3 hours, 10 minutes, and 5 seconds, setting a personal best.
After crossing the finish line, he suddenly collapsed near the paramedics, Boston.com reported.
He was rushed to the hospital and was later pronounced dead.
Arrhythmia is the suspected cause of his death.
Lipton's dad, Dr. Jordan Lipton told the Boston Globe, "The working diagnosis is he might have had some sudden electrolyte imbalance that caused arrhythmia".
"On Saturday, I lost the love of my life. The person I thought I would spend forever with," Lipton's girlfriend, Eleanor Pereboom, wrote in an Instagram post.
"He accomplished more than anyone I know in just 26 years, but he still had so many plans. Here he is just a couple feet from the finish line. He's still smiling. Both feet lifted off the ground, he's still flying. He was doing what he loved," she continued.
Eleanor's dad, Derk Pereboom, posted a heartfelt tribute to Lipton.
"Our family has suffered a tragedy this week. On Saturday, our daughter Eleanor and her partner Pierre Lipton ran the Mesa Marathon in Arizona. After completing the race, Pierre collapsed and passed away," Derk wrote.
"Pierre had a short life, but it was one that shone so brightly. He was an exceptionally generous person to all, motivated by a deep impulse to lift others up, to help them to succeed and be happy. He did so much to enrich all of our lives," he continued.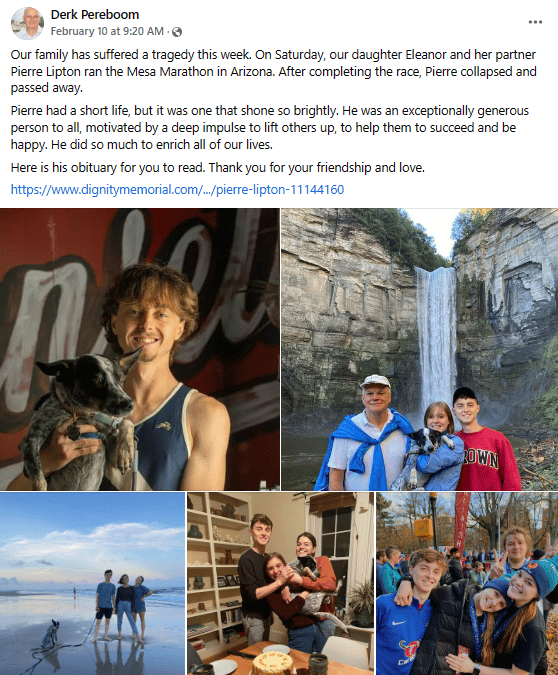 From Lipton's obituary:
Pierre Sasha Michael Lipton was born in Charlotte, NC on the 15th of January 1997 to Dr. Jordan Lipton and Dr. Siu Challons-Lipton. He is their eldest and only son, followed 2 years later by his loving sister, Adelina.