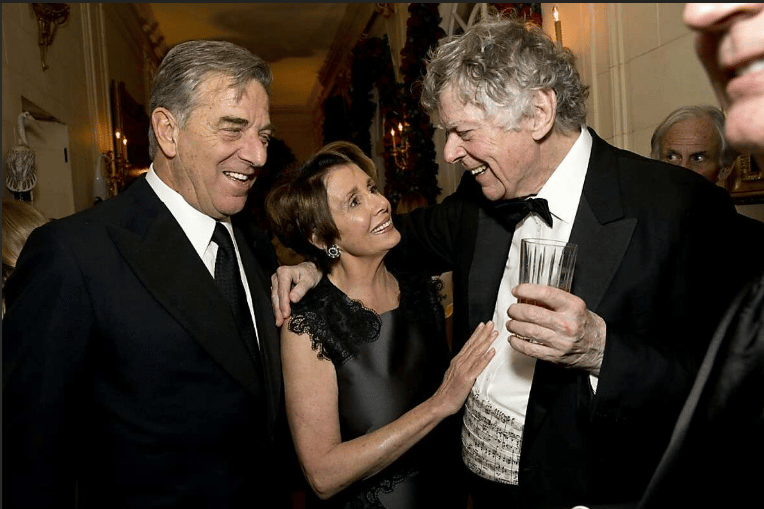 Breaking Digest reported that a coalition of news outlets sued to get access to the evidence associated with the alleged attack on Paul Pelsoi.
Despite the Democrats' desperate attempts to keep it hidden from the public, San Francisco court officials announced late Thursday that they will release the 911 call and the video of the alleged attack Friday morning.
A San Francisco judge on Wednesday granted a motion to release SFPD body cam footage of the Paul Pelosi attack and other evidence sought by a coalition of news organizations.
The coalition includes the Associated Press, the New York Times, the Washington Post, the Los Angeles Times, the San Francisco Chronicle, the Press Democrat, CNN, Fox News, CBS, ABC, NBC, and KQED.
The tape will be available at 9 AM.
As reported by multiple news outlets, on the night of October 28, former house speaker Nancy Pelosi's husband Paul was allegedly injured in a home attack in October.
The story that the public is expected to believe is suspect and changed over time. There are still multiple questions surrounding the story that have not been answered.
The 911 recording has led some to speculate that this may have been a lover's quarrel as Paul Pelosi had referred to DePape by his first name, David, and called him a "friend".
Paul Pelosi had recently been arrested for a DUI following a crash in Napa Valley on May 28,2022.
CBS News reported:
The police body camera video showing the attack on former U.S. House Speaker Nancy Pelosi's husband at their San Francisco home last October will be released to the media on Friday morning, according to court officials.

A statement released by the San Francisco Superior Court said the video and audio in the case of the People vs. David DePape will be made "available to accredited media members" Friday morning at 9 a.m. in accordance with Judge Stephen M. Murphy's order Wednesday.

Media representatives will be able to pick up the CD's containing the footage and audio recordings from clerks at the Hall of Justice once the provide identification, a completed criminal records request form and a $25 payment.