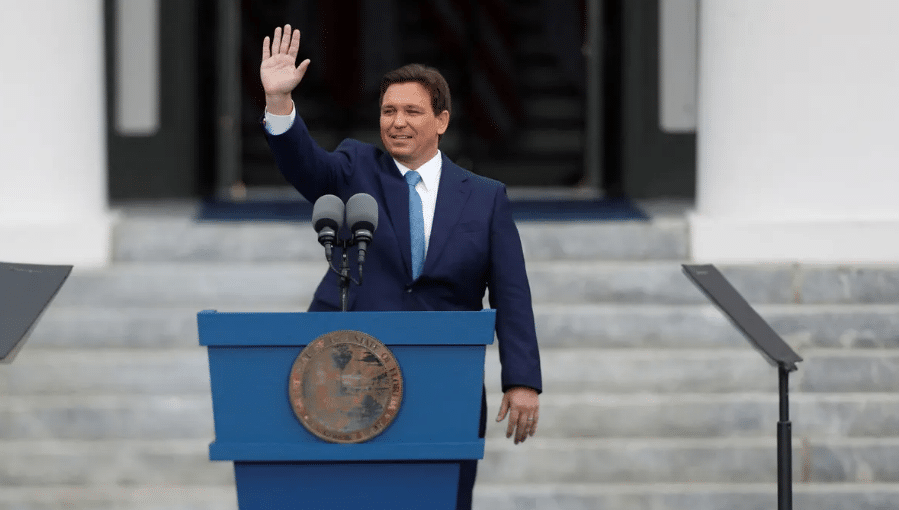 Florida Gov. Ron DeSantis (R) issued a statement Thursday evening in response to the indictment of President Trump by a Manhattan grand jury but didn't mention Trump by name.
DeSantis has been laying the groundwork to challenge Trump for the 2024 GOP presidential nomination.
DeSantis' statement was posted on his official Twitter account. He said Florida would not "assist in an extradition request." However, it is being reported that Trump will fly to New York next week to turn himself in.
The weaponization of the legal system to advance a political agenda turns the rule of law on its head.

It is un-American.

The Soros-backed Manhattan District Attorney has consistently bent the law to downgrade felonies and to excuse criminal misconduct. Yet, now he is stretching the law to target a political opponent.

Florida will not assist in an extradition request given the questionable circumstances at issue with this Soros-backed Manhattan prosecutor and his political agenda.
DeSantis recently took a cheap shot at Trump over the sham investigation:
"I've got real issues to deal with here in the state of Florida. I don't know what goes into paying hush money to a porn star to secure silence over some type of alleged affair. I just, I can't speak to that."
Watch: