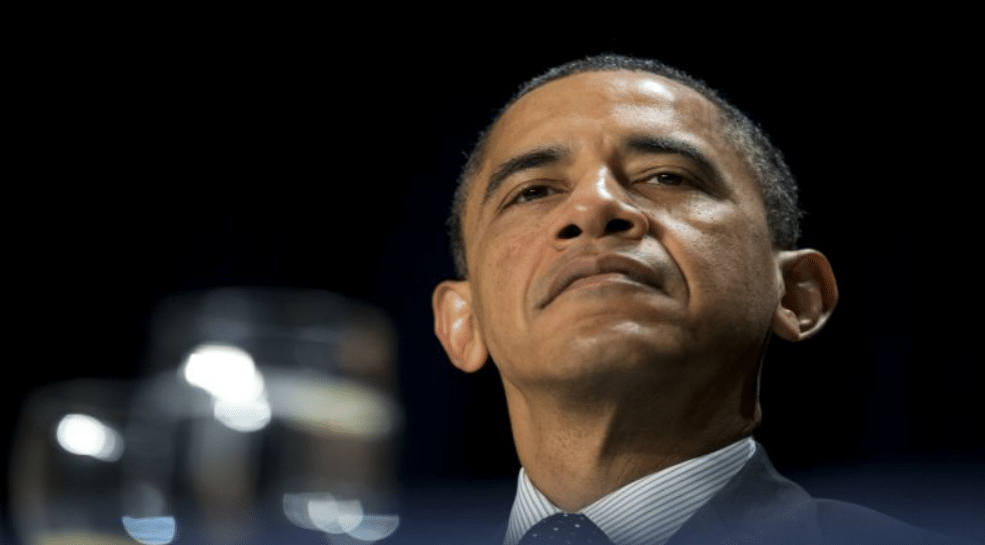 A federal judge in Texas has recently ruled against a regulation that protects Obama's DACA program, or the Deferred Action for Childhood Arrivals, which offers protection to illegal immigrants brought to the United States as children.
This ruling is a major blow to the Biden regime, which had previously attempted to codify DACA through a rule issued last year.
In his ruling, Judge Andrew Hanen stated that the Obama-era policy "violated the Administrative Procedure Act, a law that governs how agencies make regulations."
Former President Barack Obama announced that he would shield the children of illegal immigrants, he referred to as Dreamers, from deportation by means of an executive order.
DACA Is Illegal: Obama's 'Dreamers' Program Is Declared Illegal by a Federal Judge https://t.co/TvFhiYQV55

— Ben Owen🇺🇸 (@hrkbenowen) September 14, 2023
Although Judge Hanen did not order an immediate termination of the program while it goes through the appeals process, he did prohibit the Biden administration from processing any new applications.
🚨 #BREAKING: A federal judge has declared Biden's program for "undocumented immigrants" ILLEGAL after a legal battle with Texas and other states.

Biden had been pushing to codify Obama's illegal DACA immigration policies, which would allow many illegals to GET PAID TAXPAYER… pic.twitter.com/CS9b9iold0

— Nick Sortor (@nicksortor) September 13, 2023
Immigration advocates voiced their criticism of the ruling, asserting that the ultimate decision would be up to the Supreme Court.
From CNN:
A federal judge in Texas ruled Wednesday that a regulation intended to preserve the Obama-era Deferred Action for Childhood Arrivals program is unlawful, delivering a major blow to the Biden administration.

Last year, the administration moved to preserve the program – which protects undocumented immigrants who were brought to the US as children – and released a rule to codify the policy into a federal regulation.

But in a Wednesday filing, Judge Andrew Hanen, of the Southern District of Texas, maintained that DACA is unlawful and argued the rule violated the Administrative Procedure Act, a law that governs how agencies make regulations. The order doesn't impact current beneficiaries of the program.

"To be clear, neither this order nor the accompanying supplemental injunction requires the (Department of Homeland Security) or the Department of Justice to take any immigration, deportation, or criminal action against any DACA recipient, applicant, or any other individual that would otherwise not be taken," Hanen wrote.

White House press secretary Karine Jean-Pierre said in a statement Wednesday evening that the administration is "deeply disappointed" by the ruling.

"During this Administration, hundreds of thousands of DACA recipients have been able to live and work lawfully in our country without fear of deportation," Jean-Pierre wrote. "As we have long maintained, we disagree with the District Court's conclusion that DACA is unlawful, and will continue to defend this critical policy from legal challenges."
"While sympathetic to the predicament of DACA recipients and their families, this Court has expressed its concerns about the legality of the program for some time," stated Hanen in his 40-page ruling. "The solution for these deficiencies lies with the legislature, not the executive or judicial branches. Congress, for any number of reasons, has decided not to pass DACA-like legislation … The Executive Branch cannot usurp the power bestowed on Congress by the Constitution — even to fill a void."
A federal judge has declared Biden's program for "undocumented immigrants" ILLEGAL after a legal battle with Texas and other states.

Biden had been pushing to codify Obama's illegal DACA immigration policies, which would allow many illegals to GET PAID TAXPAYER DOLLARS VIA… pic.twitter.com/qcKXT6OFBK

— Tony Seruga (@TonySeruga) September 13, 2023