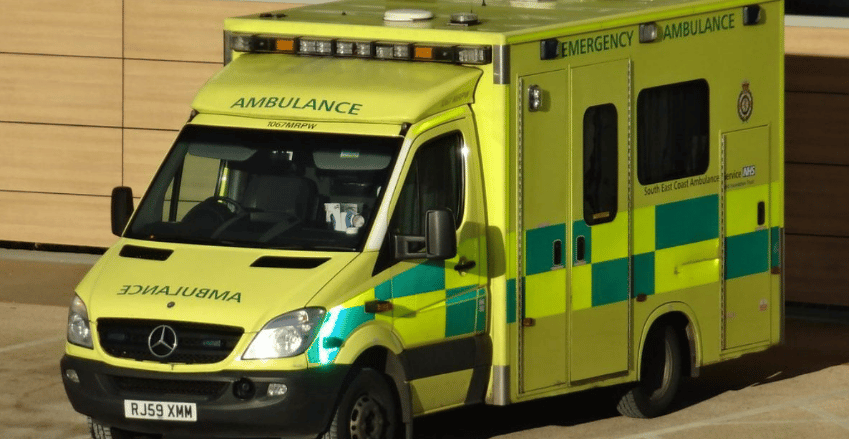 The Durham, England Police force said it responded to eight sudden deaths on Christmas Day.
In total, Durham Police dealt with 339 incidents that day.
According to BBC, none of the deaths are believed to be suspicious.
A police force has said it attended eight sudden deaths on Christmas Day as it dealt with 339 incidents in total.

Durham Police revealed the number of callouts as it reminded residents that it "does not stop for Christmas" as it is "here for you 24 hours a day, seven days a week".

It said a fight outside a pub and three road accidents were among the incidents reported over the 24-hour period.

None of the deaths are believed to be suspicious.
Durham Constabulary posted on Facebook:
Sadly we attended eight sudden deaths, we sorted out a parking dispute in Darlington, dealt with at least three road collisions and looked for two escaped horses in the south of the county.
"This is not normal, all these sudden deaths," a man said in a video in response to the report.
"There are extremely ridiculous amount of people that are just dying suddenly. But somebody's [requested] a freedom of information request in (FOIA). They want to know how many people. So this is on the government's website. And they want to know police supply the number of fatalities resulting in sudden deaths during the last five years. So what is how many people normally on an average year die suddenly?"
The man in the video reviewed the number of sudden deaths from 2016 to 2020.
The lowest was 31 and the highest was 58, with an average of around 40.
The exact average is 43.8 sudden deaths per year, using the numbers from the government website in the video.
That's less than one per week.
"We are seeing celebrities just dropping dead. Radio hosts are dropping dead while doing the radio show. Artists are dying on stage. At the world cup, three presenters died. You must see this yourself now. Another one's just dropped dead suddenly, another one dies suddenly, and another one unexplained death. At the moment, the UK is seeing 1500 excess deaths a week. Most of them are coming from heart conditions and they are dying suddenly," he explained.
Watch:
The Expose has tracked the shocking number of excess deaths in the UK:
The UK Government institution known as the Office for National Statistics (ONS) has confirmed that England and Wales have recorded another record-breaking week of excess deaths against the five-year-average, bringing the total to just under 25,000 since the end of April 2022.

However, this number would be far higher if it were not for the fact that the ONS now include the deaths for 2021 in the five-year average. A year that also saw significant excess deaths week on week that could not be attributed to Covid-19.

With further ONS figures proving 1 in every 73 Covid-19 vaccinated people were dead by the end of May 2022, mortality rates per 100,000 are highest among the Covid-19 vaccinated in every single age group, and it takes approximately five months following vaccination for that elevated mortality rate to be realised, it appears Covid-19 vaccination may be to blame.