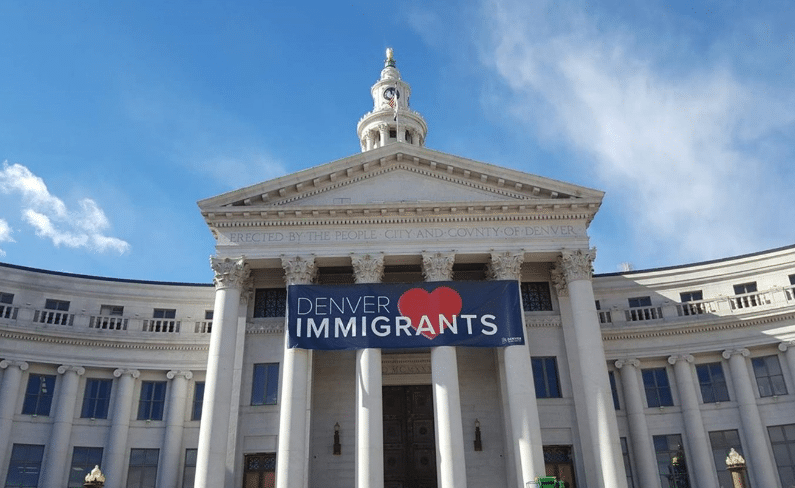 Denver has reportedly spent millions of dollars in the past year to transport migrants all across the country. The Colorado city has spent $4.5 million to facilitate the transportation of over 12,000 migrants to other areas.
A representative from the city government verified this substantial expense in a statement to Fox News.
"We provide migrant guests who wish to stay in Denver with shelter and support. However, we also understand that many individuals arriving in Denver from the southern border have other destinations in mind," the spokesperson said. "This is often because they have built-in support systems from family and friends in those cities, or because they believe they will have a better chance at finding work that suits their skills."
"Our priority is to ensure migrant guests are treated fairly and are placed in the situation that fits their needs. Individual tickets are purchased based on destination requests directly from migrants to various cities, after insurances are gathered that the individual or family truly desires the intended location," they said.
Fox News reports:
Denver Mayor Mike Johnston was one of a number of mayors who recently appealed to the White House for financial help from the federal government. They are seeking $5 billion in aid, while the administration is seeking around $1.4 billion from Congress as part of a $14 billion supplemental for border security.

Denver confirmed in September that its expenses for migrant sheltering were close to $25 million. The city had declared a state of emergency late last year after numbers shot up in December.
Taxpayers are footing the bill for migrants' plane, bus, and train tickets.
Additionally, Denver has implemented a policy offering migrants only 30 days of shelter, which might encourage them to seek accommodation outside the city.